Effortless Ad Campaigns, Maximum Impact: Let our experts handle the strategy and execution, so you can reap the rewards.
Boost Your Business with Our Expert Facebook Ad Agency Services
Discover the power of targeted advertising with Choice OMG, a leading Facebook Ad Agency. Our experts create high-impact campaigns that generate results, giving your business the competitive edge it deserves.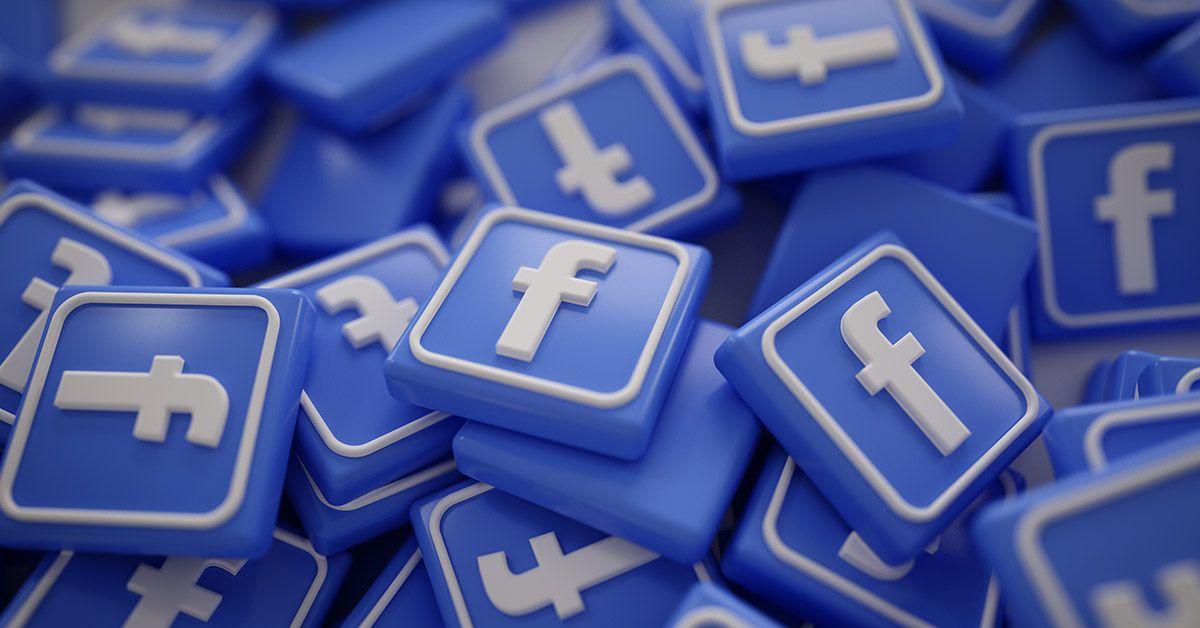 Harness the power of Facebook advertising to reach, inform, and engage your target audience with Choice Online Marketing Group Inc, a premier Facebook ad agency.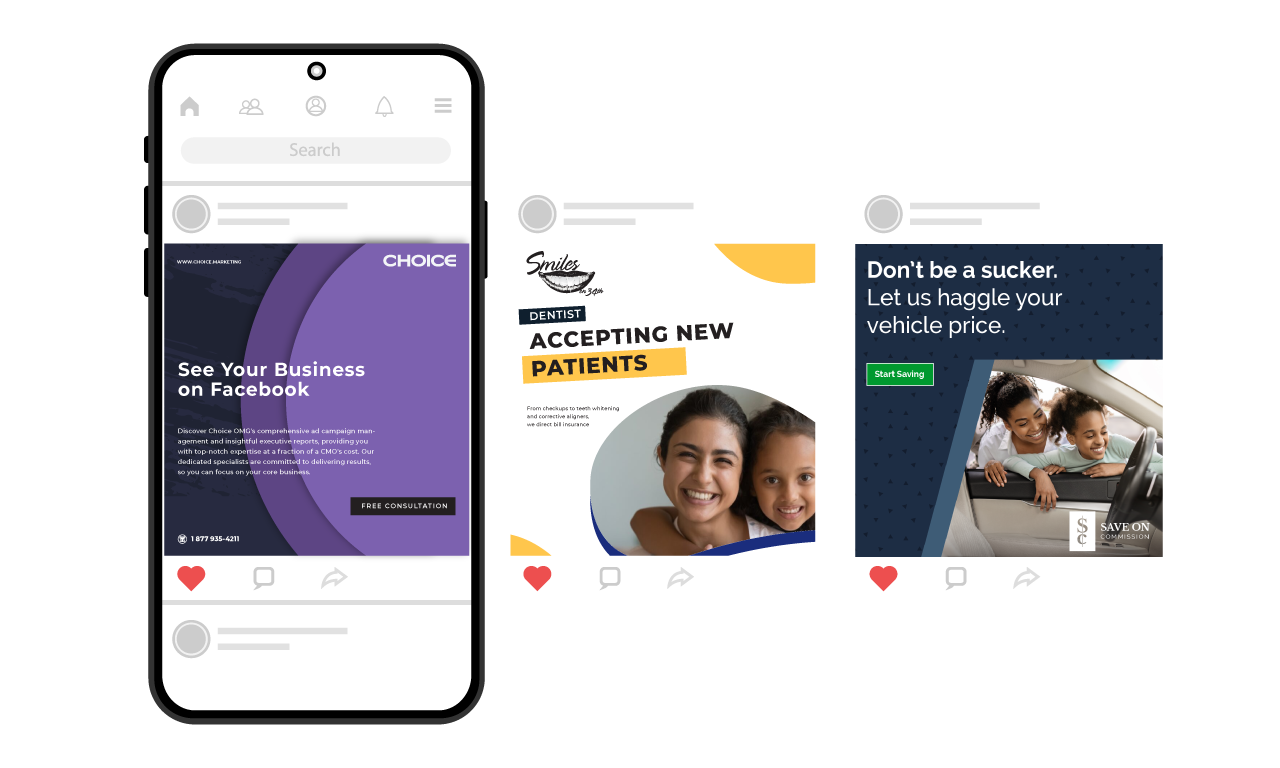 As a trusted partner of Facebook in Canada and the United States, we adhere to all policies, participate in regular skill development, and closely monitor market trends to deliver exceptional results for your business. Our Facebook advertising services range from fully managed campaign planning and execution to strategic business consulting.
Our Specializations:
Creative Design - We craft stunning visuals using Adobe, CSS, and JavaScript to captivate your audience.
Campaign Management - We specialize in maximizing your ad budget by employing automated bidding strategies and cutting-edge performance optimizations.
Online Marketing Consultations - Whether you're starting or growing an eCommerce business, expanding your professional practice, or exploring online marketing options, we're here to help.
We have extensive experience working with businesses in the automotive, eCommerce, professional service, technology, and telecom industries. Feel free to contact us via Facebook Messenger or call for more information.
For a general product or competitive service in a medium-sized city like London, ON, we recommend budgeting between $2K and $4K for your campaigns. However, if your product or service is unique or highly popular, you may achieve success with a smaller advertising budget. Reach out to our Facebook ad agency today to elevate your online presence.
At Choice OMG, we aim to ensure your business thrives in the competitive digital landscape. Our team of experts is dedicated to creating and managing highly effective Facebook ad campaigns tailored to your unique needs. With a proven track record of driving results, we're the Facebook Ad Agency you can trust.
If you're ready to elevate your advertising strategy, explore our range of services or contact our team for a consultation. Check out our blog for the latest insights and tips on digital marketing, and don't forget to follow us on social media for regular updates.
Before you hire any agency, take a moment to familiarize yourself with the basics using these Facebook Ad resources:
Facebook Ads Manager: The primary tool for creating and managing Facebook ads, providing a range of features to target audiences, set budgets, and track performance.