Marketing strategies to attract new patients to your optometry practice
Attracting new patients to your optometry practice is crucial. Use strategies like social media, paid advertising, and email re-engagement to capture attention. Professional optometric marketing can maximize your results.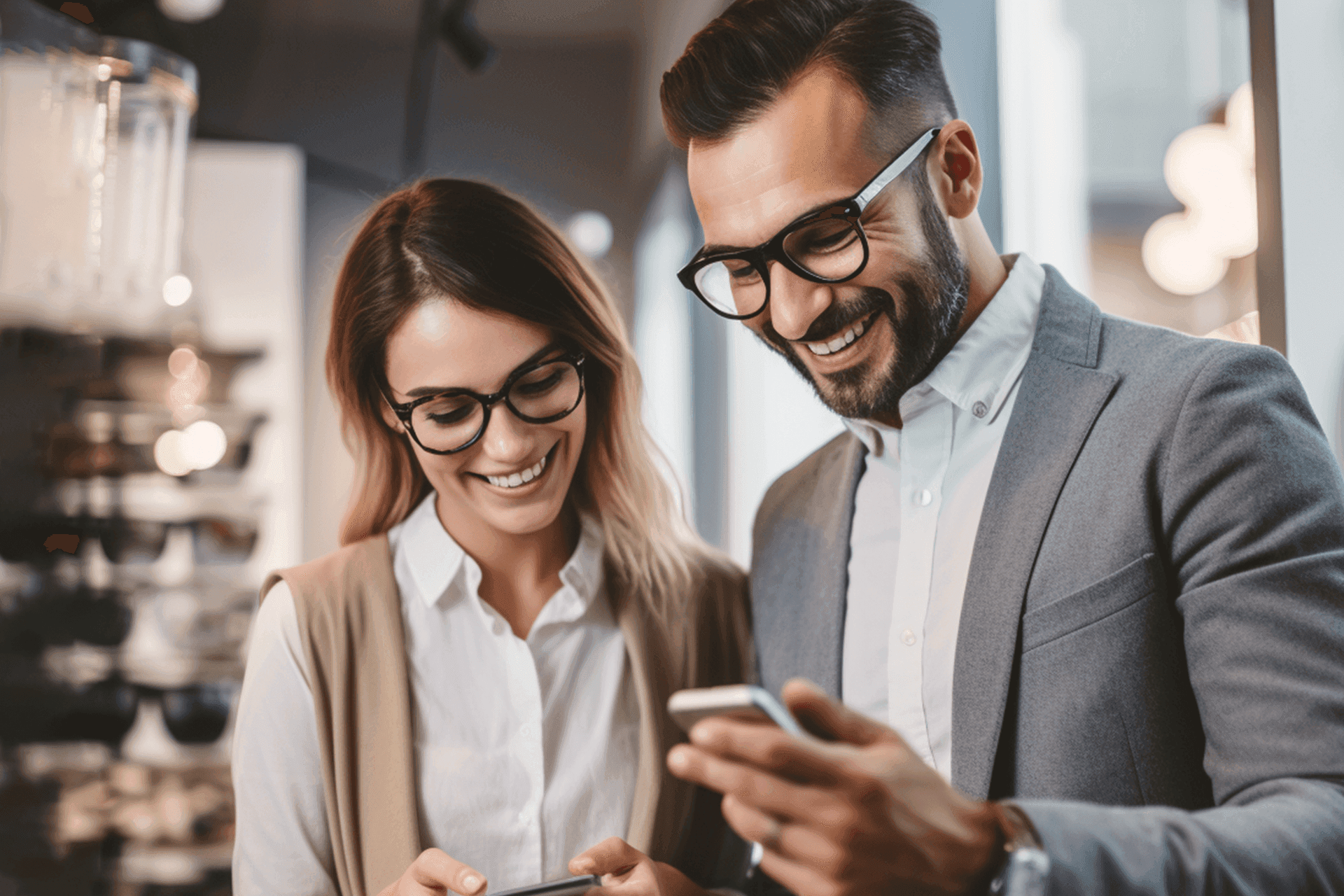 Are you an optometrist who's seeking to elevate your practice? In today's competitive landscape, it's no longer only about your exceptional clinical skills. To reach your full potential, you're also going to need expert marketing.
Marketing delivers your services right into the hands of your customers. It allows you to build a steady stream of new patients, maximizing your profitability. Attracting and engaging a new audience is essential for sustained growth. In this article, we'll share the effective optometric marketing strategies that will position you as the go-to destination for eye care services in your community, and set you up for success.
Create educational content

If you're trying to attract new patients, you probably already use social media platforms like Instagram and Facebook. You may have even started a blog on your website or begun sending out monthly newsletters. All of these are great ideas—and if you aren't already putting them into action, you definitely should.
It's not just about where you post content, though. It's also about what you post. Creating high-quality content is paramount to keeping your audience engaged and building loyalty in your followers. When creating posts as an optometrist, make sure you include educational content. By offering valuable and informative posts and articles, optometrists can position themselves as experts in their field, establish trust with potential patients, and engage with the audience on a deeper level.
Stay relevant
There are plenty of powerful new tools that can help us connect. One of the best is social media. It's likely you already have one or two accounts— but if you really want to attract new patients, it's time to start taking these opportunities more seriously. Consider which social platforms best align with your target audience. Then, focus on maximizing your presence on these platforms, researching trends and best practices.
Once you're ready to post, be sure to create content that is engaging and entertaining. If something isn't working, go back to the drawing board. As you start building your followers, provide opportunities for them to engage with your content, creating user-generated posts that provide social proof of your excellent products and services.
Collaborating with influencers or partnering with local businesses can also expand your practice's reach, leveraging an influencer's audience and forging connections within the community.
Don't be afraid to pay
Your organic efforts are critical to generating low-cost traffic for your website—but you shouldn't be afraid to get some help through paid advertising. Most people know about paid advertising features on social media platforms. You've probably even been pestered by offers on your personal account. These and other paid online advertising platforms are an effective way to target niche groups.
For instance, Google Ads is a powerful tool that allows you to control your ad spend and target a specific audience. It operates using a pay-per-click (PPC) model. This means that you target a specific keyword or multiple keywords, like "optometrist in Edmonton" for example. You bid on these keywords and only pay when someone clicks your ad, helping to keep your advertising budget on track.
Paying for advertising may seem intimidating, but the cost is often worth the reward. You can start small and build up your paid advertising efforts as you become more comfortable with the idea, and start generating results. Rather than hoping potential customers will see your website or social media posts, paid advertising guarantees that potential customers interested in your services will be directed to you.
Re-engage  
While you're focused on bringing in new clients, it's still necessary to keep your existing contacts engaged. As your practice has grown, you've probably collected lots of patient email addresses, including those of past patients. You may even have had some inquiries about your services from potential clients who never ended up booking an appointment.
These contacts can be an excellent resource for finding new patients through a re-engagement plan. Email out messages that are directed at re-engaging this audience with a plan for customer relationship management (CRM). This allows you to track and control your potential leads.
Carefully consider how you craft your emails. They can be re-introductions, exclusive offers, educational content, or a friendly newsletter. If you have the capability, you should aim to create specific pipelines that will target different types of leads. You should also always give patients a way to unsubscribe.
Don't ignore tried-and-true techniques
You may have noticed that most of our recommendations are based on digital applications. That's because these are highly effective and easy to implement, giving you a big bang for your buck. But hanging posters and leaving pamphlets at local coffee shops can also help to attract local patients. As an optometrist, this can be a particularly useful strategy if you're hoping to increase the number of older adults you serve.
Whether you're implementing traditional forms of marketing or embracing new digital platforms, you should still adhere to basic marketing strategies. Keep your branding clear. Use the same colours and fonts across various platforms. Make sure your messaging and tone reflect what is on your website. Create a clear call to action and be sure to feature your social handles, URL, and any contact information at every touchpoint. This will make it easy to find your practice and book appointments.
Optometry is a competitive market, but there's significant room for growth with strategies that will attract new patients and help you stay profitable. To maximize your advertising impact and effectively build your audience, you'll need to implement a number of different tactics and continually monitor their success.
Not ready to manage patient acquisition on your own? Employing the help of an experienced optometric marketing agency like Choice OMG can make all the difference. We have the expertise to manage all of your marketing efforts, providing critical insight and analysis so that new patients are always being drawn to your practice.