At Choice, we know that teamwork is essential to success. That's why we're focused on collaboration to generate innovative new ideas. Our small size is our strength, enabling us to produce better quality work with a multidisciplinary lens. We're the slingshot launching businesses towards success.
Kierra Dahlin is a key player in our mission to be the best in a dynamic and changing online marketing environment. Kierra's not only an accomplished digital artist but also a fluent coder who effortlessly blends art with technology.
Recently, Kierra was nominated for an ACE Award, a celebration of creative excellence hosted by the Advertising Club of Edmonton. This accomplishment speaks volumes about the commitment Kierra has to her work. She joined the team at Choice two years ago, fresh out of the Northern Alberta Institute for Technology, and has since established herself as a leader.
The nomination centred on her work for the Hervey Foundation for Cats, a non-profit organization dedicated to caring for abandoned cats. Her quirky and inventive illustrations have elevated their blog posts by infusing them with personality and life.
Kierra understands how illustrations can make messaging more compelling by connecting with the audience. She works with team members to create memorable characters like our own mascot Skadi or her series of likeable monster illustrations for Pokebud. From a dreamy doodler with childhood notebooks littered with sketches, she's now transforming campaigns with digital art.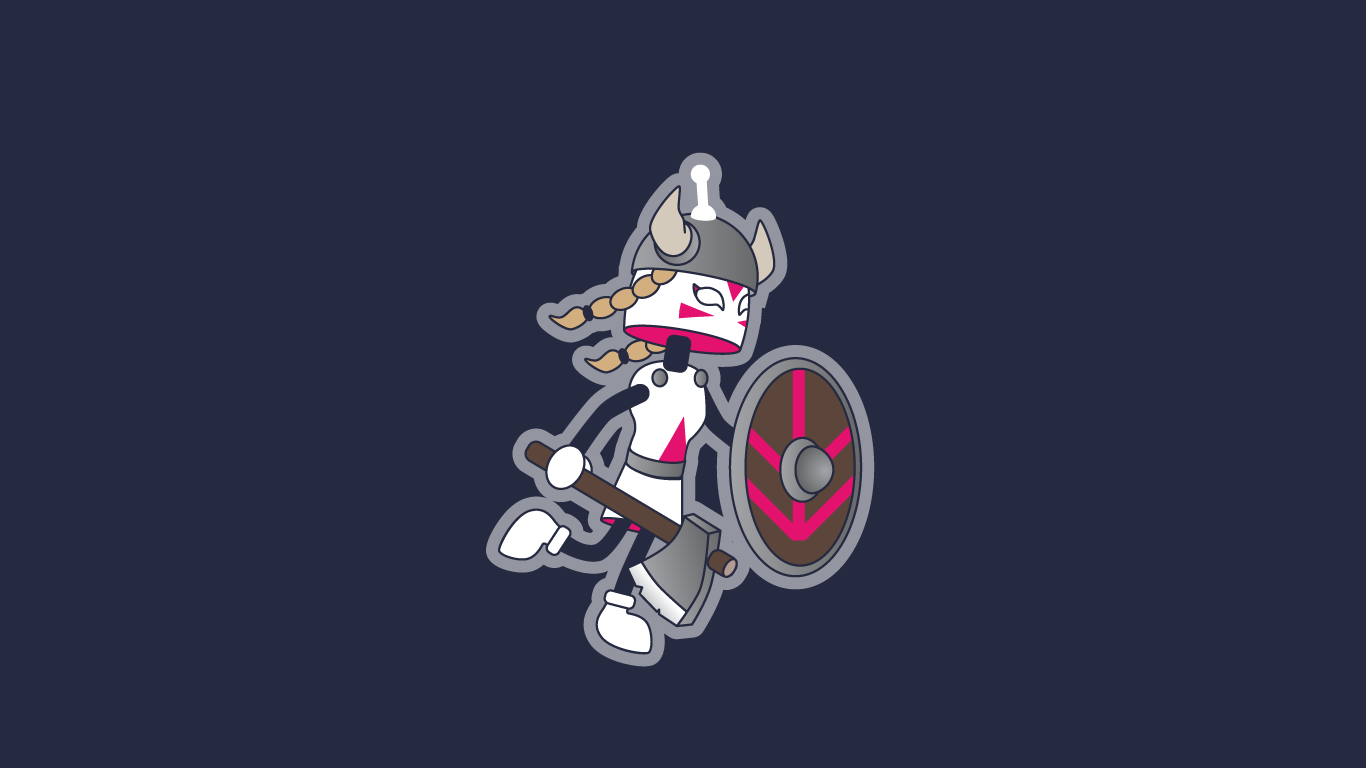 This ability to combine art with technology enables Kierra to develop unique solutions for our clients. She envisions creative web designs that are highly functional but also attractive. Balance, colour, texture and space all feature in her vision to create strong brand awareness while giving ample consideration to how users interact with sites.
Besides being invaluable to the work we do at Choice, Kierra also has her own project on the go. She's been working on a graphic novel she hopes to have published soon. The same remarkable ability to capture the emotions and characteristics in her animal illustrations for Hervey Cats is also on display in The Storm in Our Hearts. It features wolves overcoming life's many challenges, and though it's intended for youth, her skilled artwork will certainly be appreciated by readers of all ages.
Our teamwork relies on the strength of our individual members, and our clients know they can count on us to bring coordinated and creative ideas to their online marketing content. As a skilled developer with an artistic lens, Kierra's elevating the work we do every day. With in-house talent like hers, Choice has effective online marketing down to an art.