GA4 Analytics - Google and Facebook both inching closer to excellence
Facebook and Google are competing a little more fiercely. Google just recovered some ground with GA4 giving us a reason to keep gtag - the Google flavour of the Pixel - Google Tag Manager.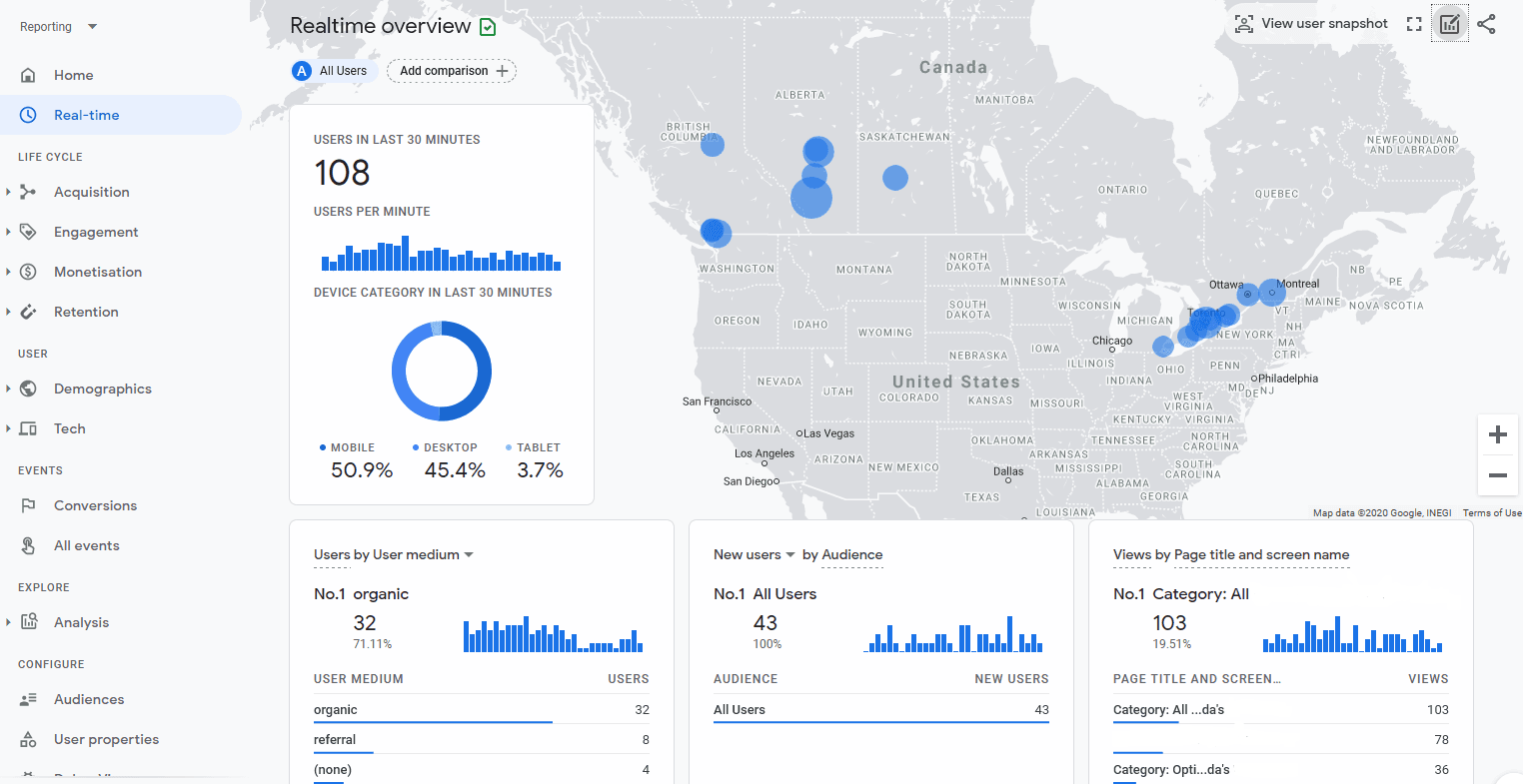 Analytics is a crucial component of anything you put online. This includes websites, ad campaigns, apps, and even your social media accounts. It's important to know what happens with all your stuff so you can make good decisions.
Facebook and Google are competing a little more fiercely. Facebook has been rapidly improving (in my world) over the past year, and I've been doing this for over a decade. Facebook was formerly always a niche marketing channel, and for the most part... it sucked. Then when the virus came in March 2020, everyone was on Facebook. Facebook ads were crushing it with awesome conversion rates and a good amount of leads for several of our advertisers. The use cases for Facebook expanded.
UPDATE: 2021 - Facebook shut down Facebook Analytics.
Google moved forward with Discovery campaigns to monetize Gmail ads and on the development front. Google's gtag and Tag Manager were beefed up with more features and is now able to collect everything the Facebook pixel can. A Couple weeks ago, Google released version 4 of Google Analytics (GA), and it's good.
Google Analytics has ai driven insights and more flexible event driven data modelling. The UI and setup are much simpler also. Ecommerce and online shopping are really big profit centres and the evolution of analytics couldn't have come at a better time.
All of us are already sold on the benefits of analytical data to our businesses, meaning that we are convinced. The challenge many of us have is to more effectively use analytics (and we're not alone 1). In new research from Forrester, decision-makers identify key challenges and opportunities for the next wave of analytics.
The new version 4.0 of Google Analytics has machine learning.  In the Universal Analytics we saw the evolution of the "Ask Analytics Intelligence" features grow and now with GA4 you see this approach taken throughout the interface with most charts titled with a question: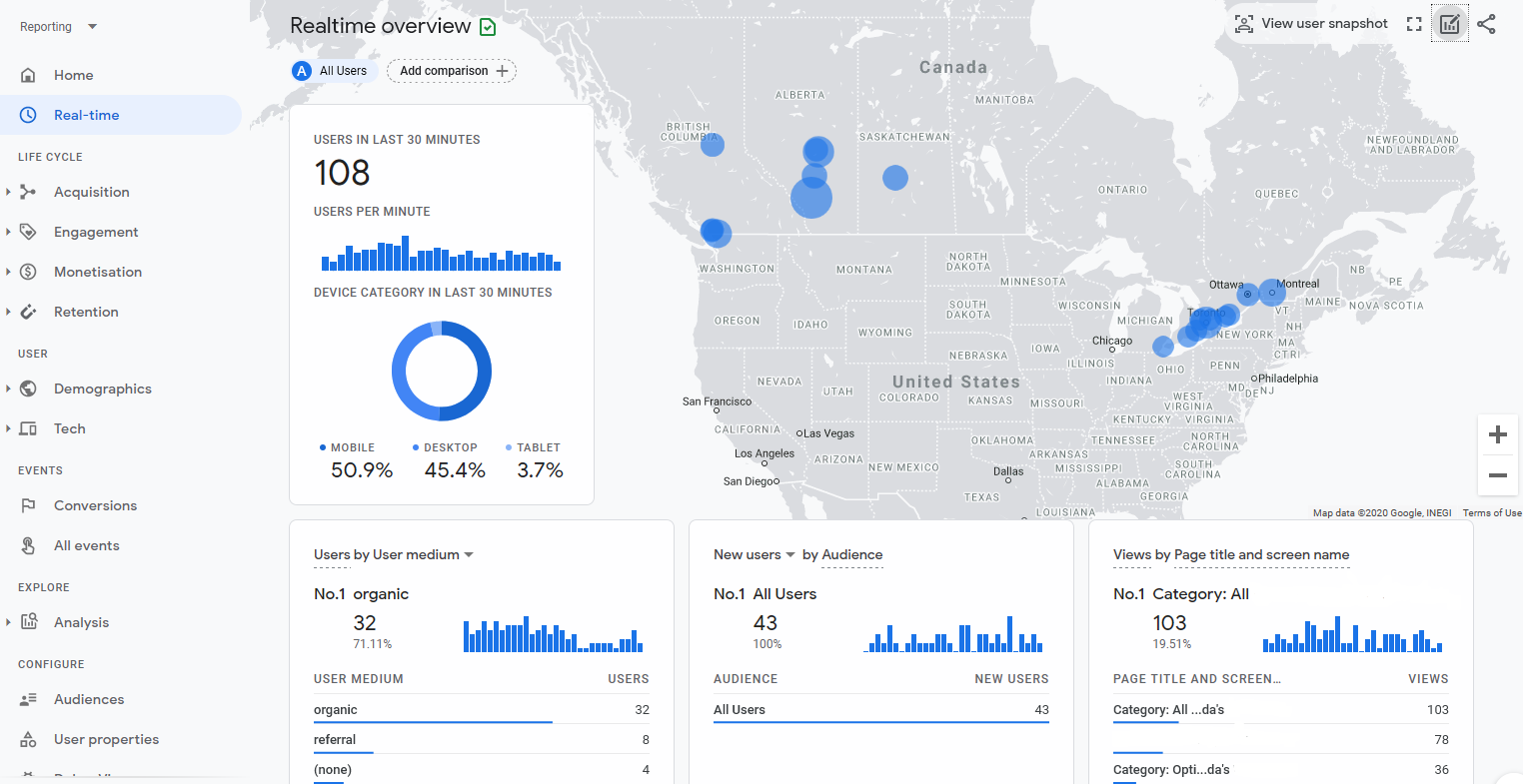 It feels like Google Tag Manager with lots of settings in sidebars (as you navigate the features.) It's a lot more like Facebook, and the timing, in my humble opinion IMHO is because of Facebook. It's easier to collect more information about users (with defaults). Google puts privacy options and notifications everywhere and continues to set the onus to protect our user's privacy - but they leave it to us.
Google Analytics 4 us a property so you can run it along-side your current Universal Analytics configuration. Often, merely clicking "upgrade" in your existing property's admin section will set them up to run together. This is the best way to set up your GA4 property. Take the time to follow it step by step.
G4 is better, but it's very different from Universal Analytics. If you have experience with neither, then GA4 will actually be the easier of the two. However, if you are accustomed to Universal Analytics, you will need to go a little slower for a while until you pick up the new features.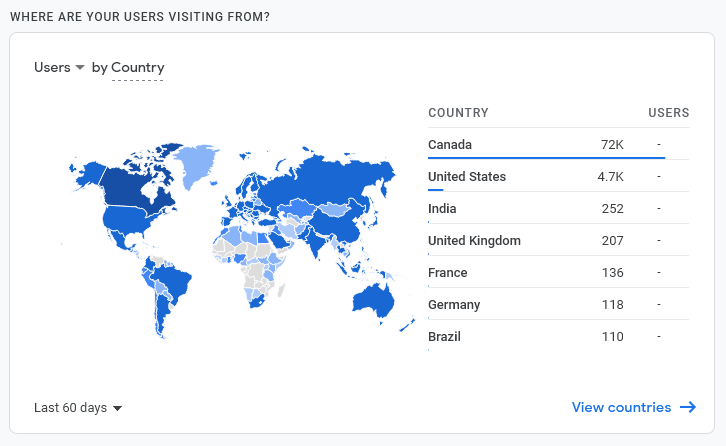 "The Future of Analytics: Firms Seek Advanced Tools to Improve Customer Experiences And Marketing Outcomes," a commissioned study conducted by Forrester Consulting on behalf of Google, July 2020