How Email Marketing is a Game-Changer for Optometrists
Don't overlook the incredible power of targeted emails. These simple tricks can help you connect directly with your audience. The result is increased conversions and a bigger optometric patient base.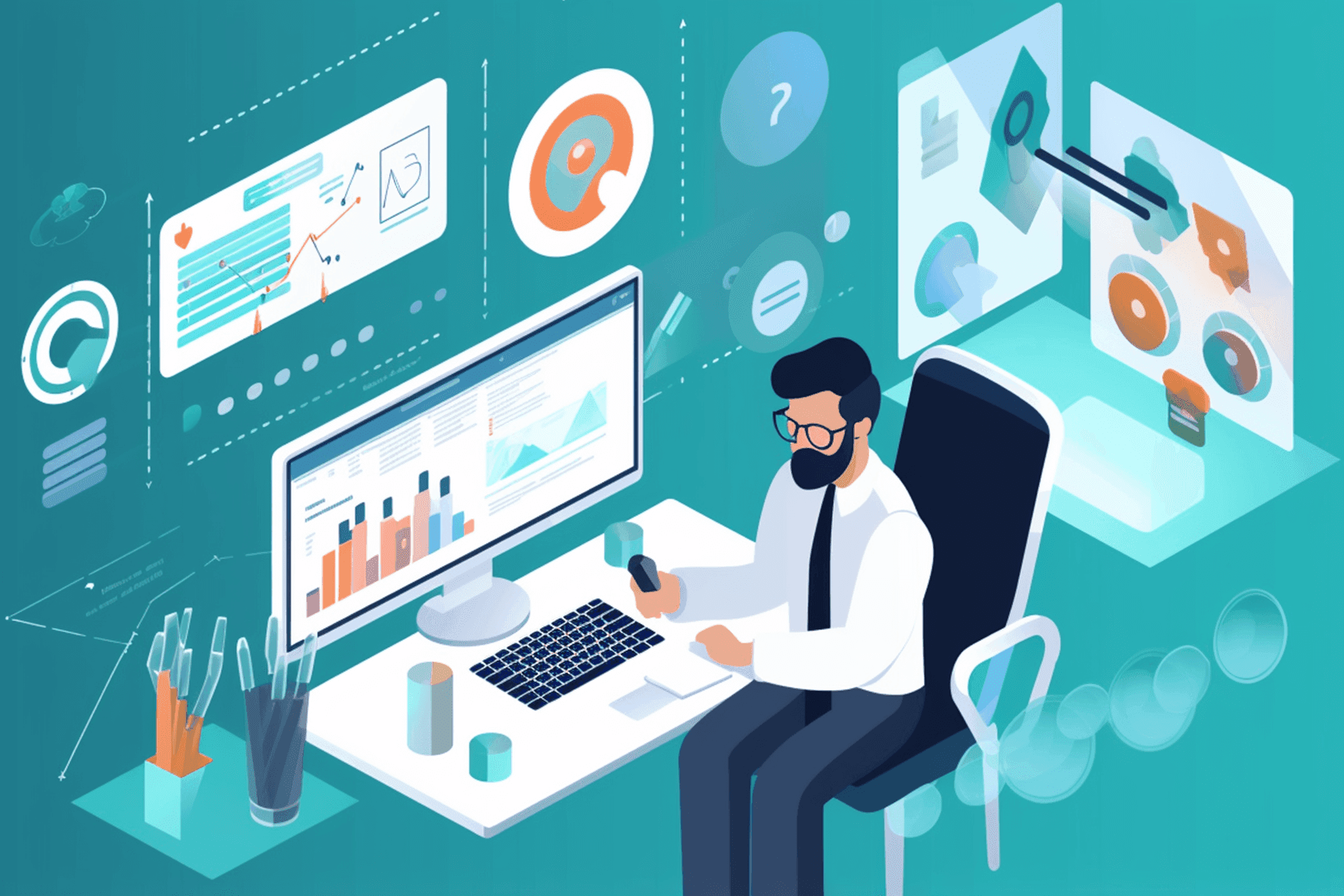 In a world full of search engine optimization, social media campaigns, and all kinds of new marketing strategies, people often forget about good old direct emails. While it may not be as innovative and glamorous as other forms of marketing, it continues to be a reliable staple. And it's especially effective if you run an optometry practice.
Are you wondering how a targeted email strategy can help you build your optometry practice? Do you want to create or reinvigorate your email marketing list? Keep reading to learn our best tips and tricks!
Collect email addresses
You can't start a marketing email campaign without email addresses! But how do you gather them? Include email addresses on your patient contact forms. This way, you'll be able to stay in touch and communicate important information directly. Consider including a contact form on your website where prospective patients can submit their emails as well.
Tip: Sent an email blast with a mistake? Don't sweat it too much. Many marketing interns (myself included) have accidentally fired off a marketing email with an error. When this happens, correcting it can actually be a fun way to engage your audience and show a bit of your human side.
Have a re-engagement plan
It's inevitable that some of your emails will go unopened and ignored. You can combat this with an excellent email re-engagement plan. It's actually easier to re-engage with existing clients than it is to get new ones, so don't neglect this successful strategy.
Review what past content has generated the most engagement, and use this to guide your future content. Consider what has the greatest utility to existing clients, or address their questions and concerns directly. You can also adjust your template to create a more visually appealing structure for viewers.
Tip: Don't be afraid to show some personality in marketing emails, especially in your subject lines. Most people are more likely to open an email with an exciting or funny title, even if it's a cringe-worthy pun.
Segment your customer base
What does it mean to segment customers? Basically, split them up into groups based on their profiles and demographics. For example, you could split them into new patients, existing patients, and patients you have lost touch with. Or, you could split them up based on the services you provide. As an optometrist, this would allow you to connect with your contact lens patients, offer information to those suffering from dry eye disease, and offer reminders to patients who are due for a comprehensive exam. This will help you personalize your content and encourage your users to re-engage in their areas of interest.
Tip: Make sure your emails are optimized for mobile devices. The majority of users will access your content on cell phones. If your email isn't properly formatted for these devices, you won't effectively engage your intended audience.  
Use A/B testing
This can be a useful way to understand what email marketing strategies are most effective for your audience. Instead of tracking your general emails, use targeted ones to test out your content.  
Send two different versions of an email to your patients. Alter the subject lines, formatting calls to action, tone, or additional links that you share. An A/B test allows you to improve customer experience by evaluating what content gets the most engagement, guiding future content creation.
Tip: Keep your branding consistent, even when doing an A/B test. Your readers may only skim your emails, so making your branding apparent will increase brand recognition and loyalty, even if they don't engage with you directly.  
Set up trigger emails
Cut down on the time you spend on emails by setting up trigger emails, or automated messages that are intended to move your audience through the sales funnel. For example, new patient inquiries could receive a follow-up a week later, reminding them of the services you provide. After a patient comes in for an appointment, you could have a trigger email set up asking for feedback or a review.
Tip: It's always fun to use birthdays, holidays, and other events to connect with your patients via email. Sending personalized messages on special days will show that you value them.  
Turn leads into patients
Obviously, increasing your patient base is the goal of email marketing. You want to turn people into patients and foster brand loyalty. So how do you carefully nurture leads? All of these tips and tricks will help you, but there are some additional ways you can boost the likelihood of leads becoming patients.
Always make sure you deliver fresh, relevant content to patients. This means updating website pages, blogs, socials, and other relevant information regularly to stay up-to-date and provide useful content. And keep your email list updated as well. Eliminate duplicates and cold leads to avoid looking spammy instead of being effective.
With all these tips and tricks, you'll be well-positioned to build a strong email marketing campaign to grow your patient base. If you're struggling to keep up with your email list or want to re-energize your efforts with a professional campaign, optometric marketing agencies can help you create exciting and engaging emails that get attention.
Sometimes, simplicity is the answer, and proven email marketing strategies continue to be successful when used effectively. Find out how an optometric marketing agency can help you increase conversions and retention with a successful email marketing strategy.