Crown Plaster is all about modern design, and they needed an online presence that showcased their exemplary work. Choice OMG was the perfect match for their quality and creativity.
We developed a website with the same clean lines and minimalist design aesthetic that Crown Plaster is known for, resulting in a uniquely modern website.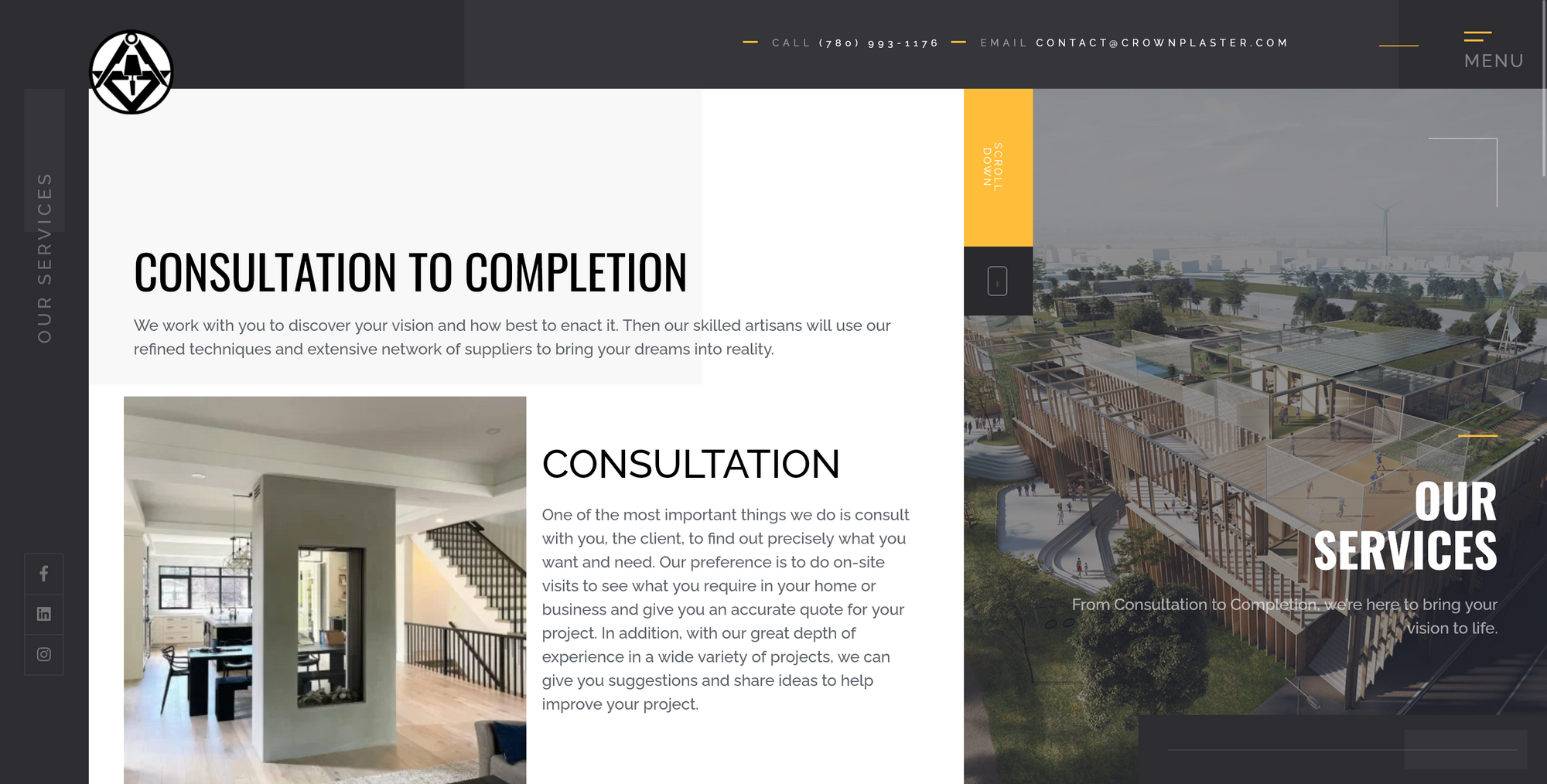 Jan Herwig has been in the artisan plaster and stucco business for decades, bringing his period-quality craftsmanship to new home builds, renovation projects, and heritage restorations. He's even worked on movie sets. Choice OMG knew we needed to work hard to beautifully showcase Crown Plaster's creative designs online.
We started by building the website's features with a monochromatic colour scheme to reflect the design attributes in Crown Plaster's modern projects. A boxy style with clean lines and crisp corners provided the perfect backdrop for project photos, which were incorporated using a unique design feature. The project gallery scrolls horizontally by using a mouse wheel, which is easy to use but also adds interest to the site.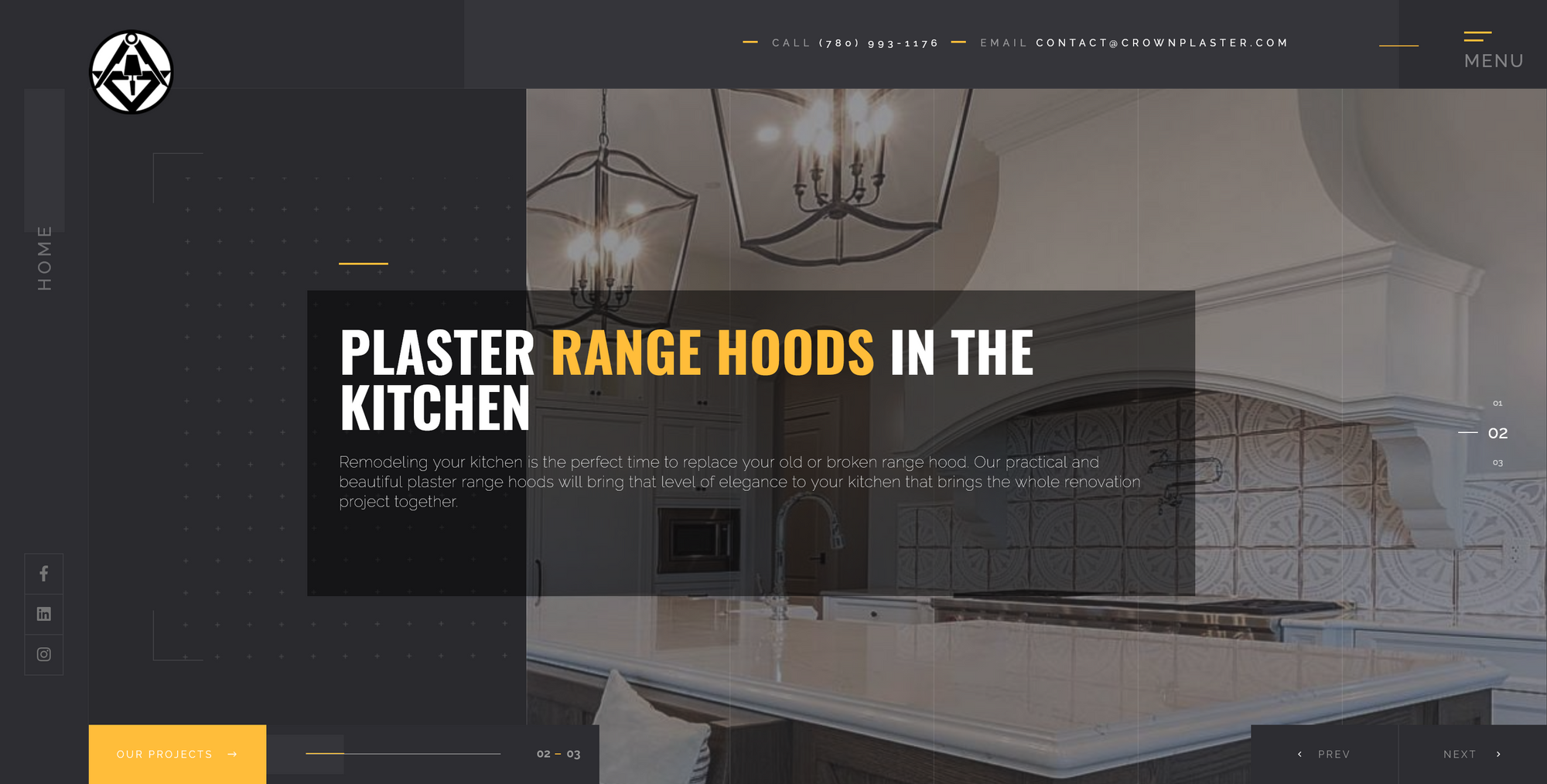 Our biggest challenge on this design project was to make Elementor work with the site for the 'below the fold' content that's hidden to the user when the page first loads. We successfully achieved this by using Elementor in a way that lets more people add content to the site, which is key to its success.
Jan's work is known for its timeless beauty and practical durability. Choice OMG ensured that these same qualities were the foundation of Crown Plaster's web design by creating an online space that reflects the same design aesthetics that Crown Plaster brings to its artisan plaster projects.