Professional service providers such as accountants or lawyers rely on first impressions. This website makes a good one. For Mr. Henderson, we took his name and beefed it up with solid colours, including a vibrant green turquoise combination. Green is the colour of balance and growth, while blue is trust and peace.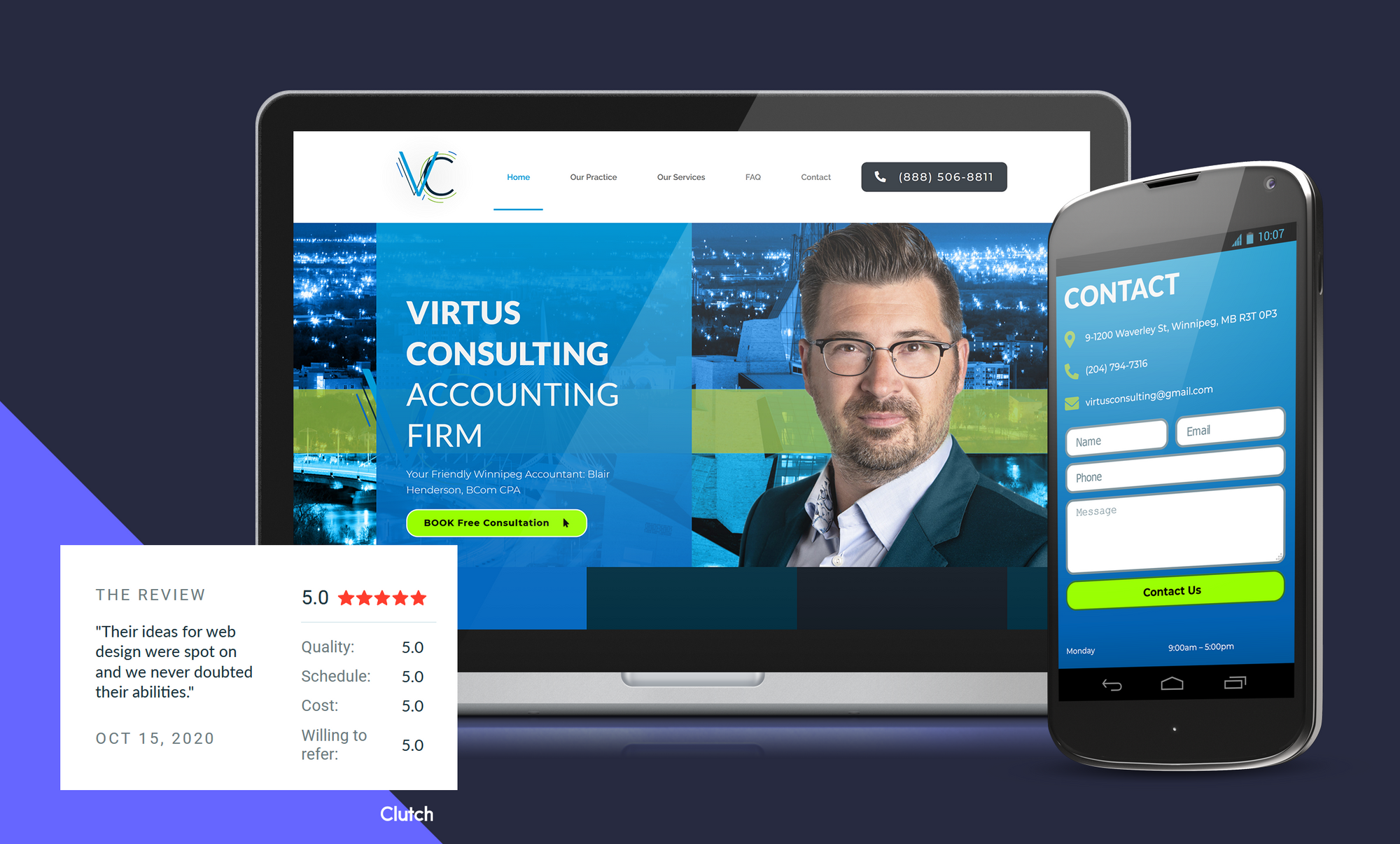 "
Their ideas for web design were spot on and we never doubted their abilities.
"
We used WordPress on our Plesk hosting platform in Montreal (on AWS). The site is very lean and ultra-fast on mobile.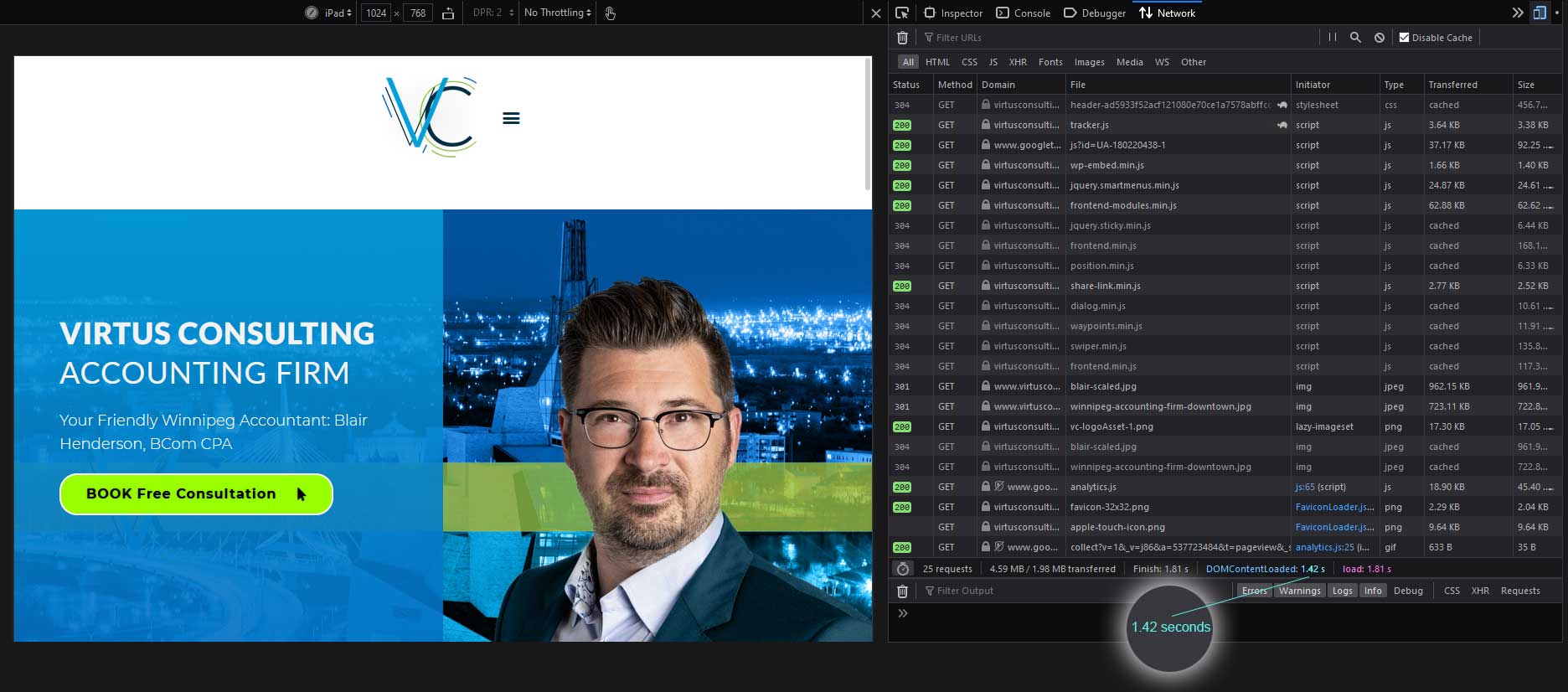 When you want to generate leads from a website, it's essential to have a clear and prominent call to action.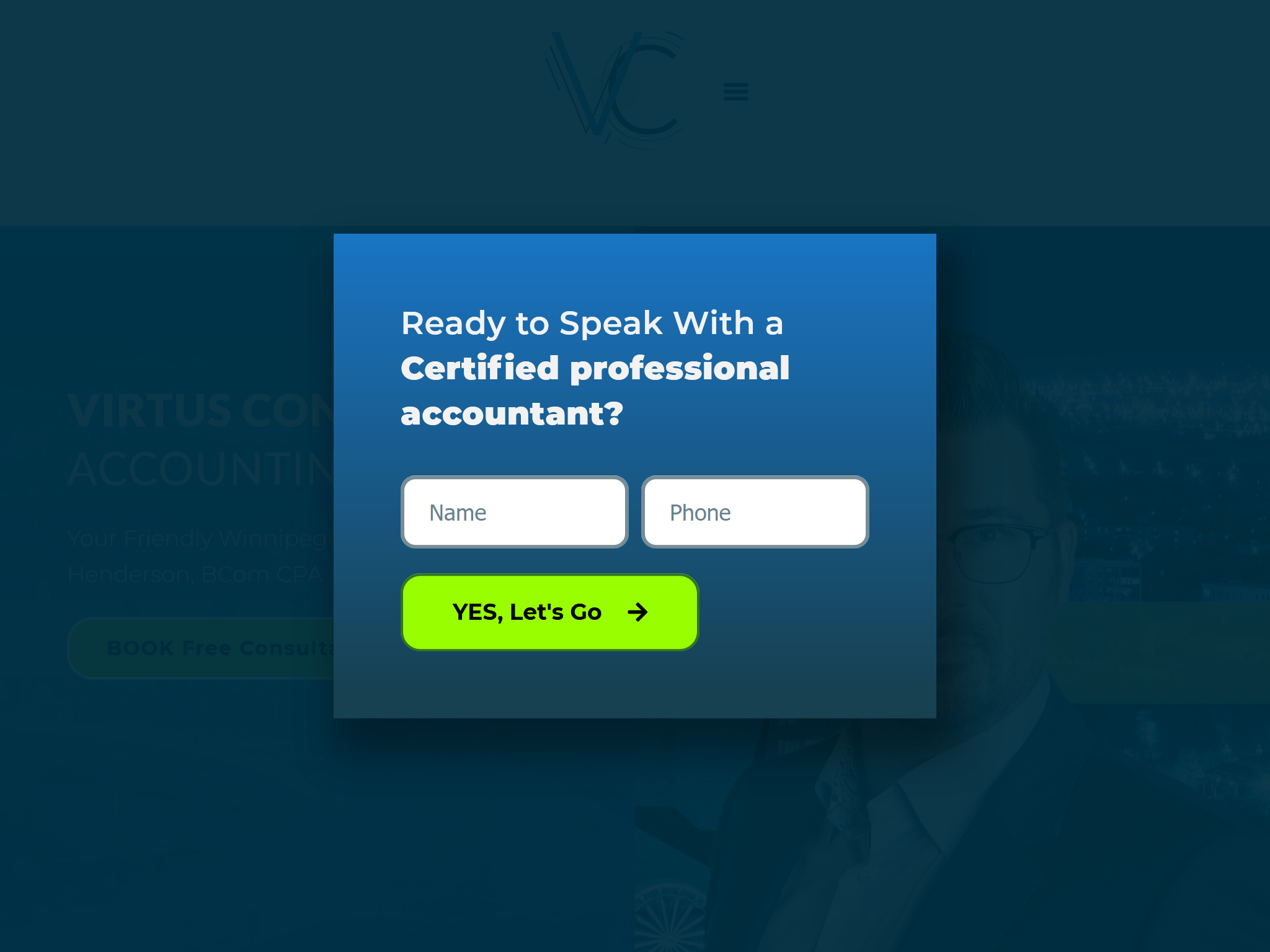 We put a big fat green button front and center on this website with the carefully selected text "BOOK Free Consultation." The icon of the pointer was also deliberate. It indicates that you can click on the button and subtly encourages it. Click that button, and you open two simple form fields: Name and Number.
For most professionals, that is all that is needed. The fewer the fields, the more your leads will appreciate it.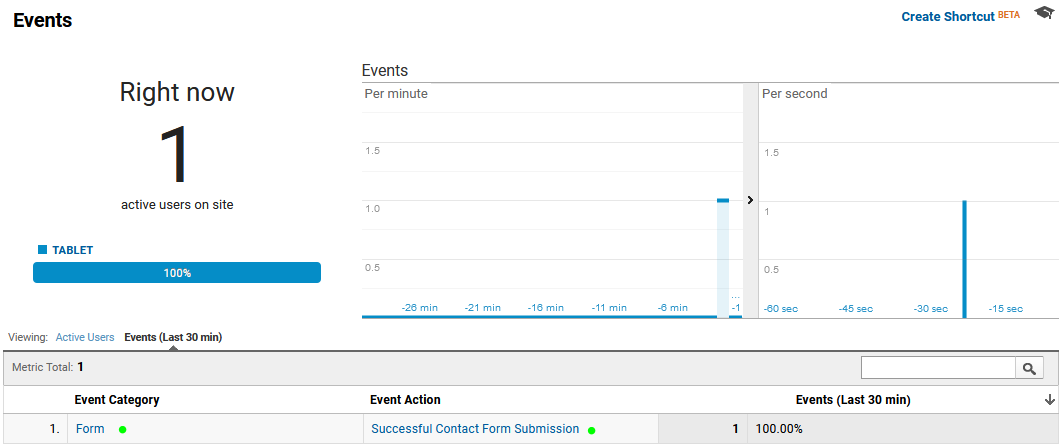 When your leads come in, you want to track them. Above is an example of how that looks with each submission. In our case, we used Elementor Pro-Forms and fired off a Universal Analytics event.  See the code snippet below to see how we hooked into the event.
For those who like this project but prefer to DIY, here is the code we use for Elementor Google Analytics form tracking:
This web design project finished in 2019, and we are happy to see it still live. These days we might do things a little differently as our experience has grown. For example, we wouldn't use WordPress as no CMS is needed, and we definitely would use GA4 instead of UA (Google Analytics flavours). Yet, the experience gained from projects like these is worth sharing. Leave a comment below!