5 Reasons Professional Website Design Is Worth The Investment
Running a business demands strategic decision-making. Identifying key success factors is crucial. Many owners overlook the long-term value of investments, preferring immediate gains. Find out why this is a bad idea.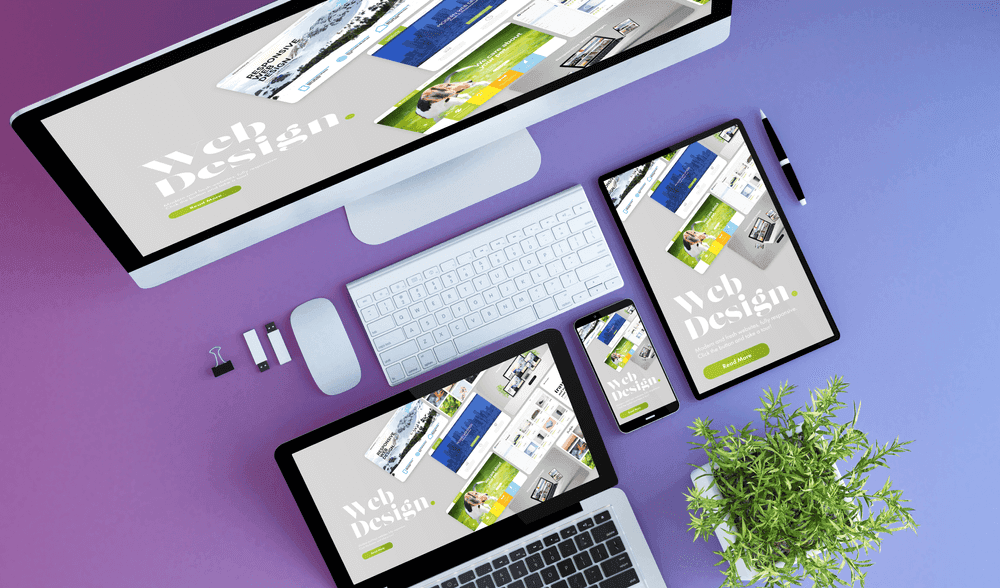 This can undermine the viability of reaching your business goals. For example, putting in the necessary work to ensure that your website is functioning optimally might seem like something that can be left until later, especially when you're in the thick of busy day-to-day operations, but this can have a substantial negative impact on your sales.
It's not just about having a website versus not having one. Everyone knows that businesses without an online presence have no chance of growing. But we're talking about the difference between slapping together an "okay" site versus valuing the investment of a professionally optimized and customized one.

So what's the difference between an "okay" site and an AMAZING one?
Your site might seem to work all right on the surface. It looks fine; the pages load, and the links work. You can build an "okay" site on applications like WordPress, Wix, and Squarespace, to name a few. Still, the reality is that your website will never reach its full potential unless you've taken courses and dedicated yourself to learning everything you can.
Dynamic websites are optimized from A to Z. A professionally designed website will ensure that every aspect necessary for your business' success is implemented in advance. This includes consistent branding, creative content, analytics, site structure, and SEO strategies that will effectively build your audience. Every detail should exceed the expectations of creating a website yourself.
And it's not just about building your website. Even if you can use a cookie-cutter application to create your site, you won't have the same skill level as professional web developers when it comes to maintaining it. This means that your site will lose relevancy quickly, won't be optimized for search engines, and may face problems with its functioning that you cannot fix.
If you're tempted to stick with an "okay" site that you've built yourself, you're likely missing out on some of the many advantages a professionally designed one can offer your business.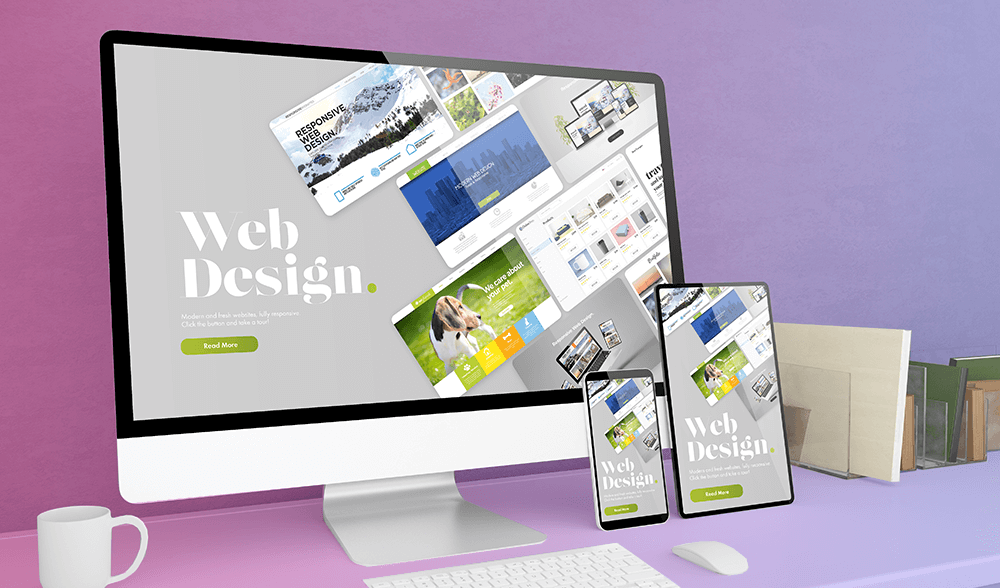 Make a Great First Impression
Your website is often the first interaction that potential customers have with your business, so it's vital that you make a great first impression. Obviously, this means having a well organized page that's fully functional and easy to navigate. Focusing on the way it looks may sound shallow, but research shows that website first impressions are a staggering 94% design-related. People notice the little details that professional designers excel at.
A poorly designed "okay" site puts you at an almost 100% risk that consumers will not find the kind of responsive navigation and clear layout they want, and will instead look elsewhere. Don't lose business to your competitors by failing to value professional website design that's more effective at attracting an audience and keeping them engaged on your site.
Enhance user experience
A well-designed website that's easy to navigate provides more than just a good first impression. It also provides a great user experience overall, making it easier for visitors to find what they want. This includes simple decisions about the placement of important information like business hours, contact information, and details about the services and products you offer.
When you design an "okay" site yourself, it's tricky to optimize it for speed because DIY site builders are often full of unnecessary additions. This can result in frustrating delays, slowly loading screens, and endless spinning wheels. A professional web designer will create a site that's intuitive, user-friendly, and visually appealing, which helps to increase engagement and drive conversions.
Increase search engine optimization (SEO)
SEO is a constantly changing game that requires you to keep up with the latest best practices and implement them effectively. It could literally amount to a full-time job.
While you may be able to boost SEO on your website with continuous research and revisions, a professionally designed site is more likely to include built-in strategies to optimize it for search engines, and the experts can easily make tweaks to keywords and meta-tags as necessary. This is your best assurance that potential customers will be able to find your business online.
Optimize your mobile site
Did you know that 58% of website traffic comes from mobile devices? With more people than ever accessing the internet via mobile devices, it's crucial that your website is optimised for mobile viewing.
DIY website building platforms allow you to see a preview of what your site might look like when users access it from a mobile device, but they aren't always reliable. A professional web designer can create a site that looks great on any device, ensuring that your business stays accessible to a wider audience. Without an excellent mobile site, you'll miss out on more than half of all your potential customers.
Improve branding
Your business is unique. Conveying why your company is special and what it stands for probably seems easy. Because you spend so much time thinking about and developing your brand, no one understands it better than you!
However, when it's time to develop content for your website, translating what you know into persuasive content is actually quite challenging. You'll likely miss key messaging or say it in a way that isn't convincing enough to create conversions.
Professional writers are adept at preparing concise content that covers the most important aspects of your business, using compelling and influential language. Think of it like hiring a translator or decoder. They'll take the vital pieces of your brand and build a site with content that makes your services and products easy for everyone to understand - and want to buy.
Why settle for "okay" when you can invest in your long term success with professional website design? This will allow you to build consistent brand identity and persuasive sales content, reflecting the values and personality of your business. It'll also help to estable trust with potential customers.
We understand how demanding your schedule is as a business owner. Don't overlook the value of a professionally designed site. Not only will this free up your time to focus on other tasks, but it'll also ensure that your online presence is as powerful as possible. If you're looking to improve your business' success, hiring a website designer is a no-brainer.