7 things you absolutely need to create a killer homepage
To make a great first impression, you need a killer homepage. Adding key elements like your brand image, stimulating content, and a clear call to action will help guide users on their journey and convert them into customers.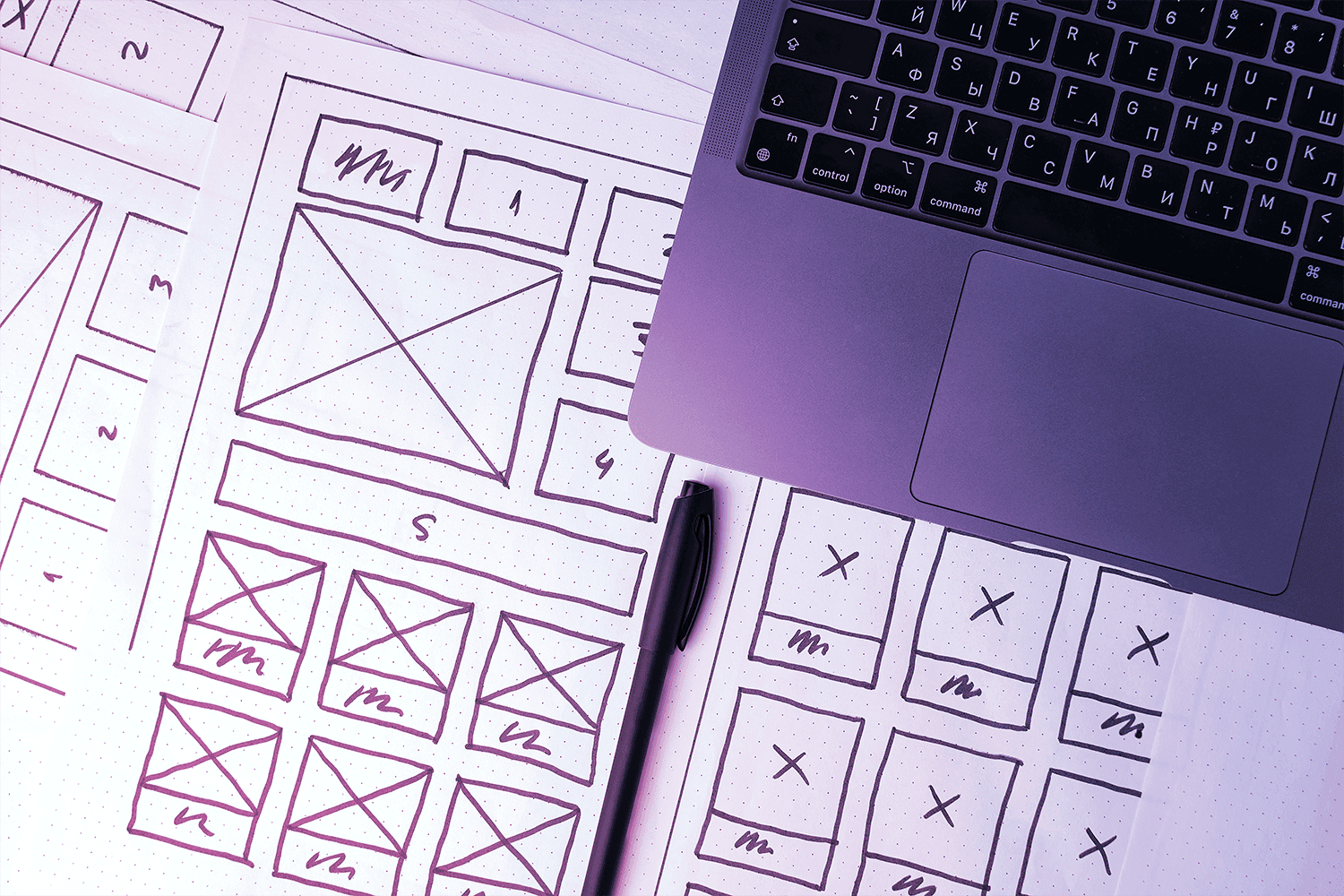 First impressions have taken on a whole new life in the age of the internet. Gone are the days of sniffing your breath or adjusting your collar. Now, it's all about your homepage, and you won't want to overlook a single character or design element when you're looking to make your next conversion.
Your homepage gives clients a first, juicy taste of your brand. That means it's crucial that it's well-designed, simple to navigate, and reflects your company's values. This isn't as easy to achieve as it looks.
The truth is that homepages are incredibly complex, and the role they play in your business's success is often underestimated. At Choice OMG, we have it down to a craft - we're always training to stay on top of every new consideration that goes into designing an awesome homepage. Here are 7 key things you absolutely need for a standout homepage:
Your brand image
Make the name of your company front and center on your homepage. Your logo, taglines, and any other important brand elements should be quickly registered - and remembered - by visitors. It's important that browsers get a sense of "you" when they first click on your website. This helps them to quickly understand what your brand is about and what it stands for, which creates loyalty and, ultimately, conversions.
Your value added
What services or products do you offer? What sets you apart from competitors? What advantages do you bring to your industry? Answering these questions on your homepage persuades visitors that what you're providing is valuable. This might include a combination of elements such as compelling copy and exciting media features.
A Call to Action
Having the right information on your homepage is great, but it's useless if potential customers don't know what to do with it. Every homepage should include a prominent call to action that encourages people to take a step toward connecting with your company.
Examples include booking a consultation, signing up for a newsletter, filling out a contact form, or making a purchase. The call to action should be easily identifiable and visually distinct. Like the sound of this? Increasing engagement can be as simple as adding an identifiable call to action like "make your appointment today".
Persuasive user reviews
Testimonials, reviews, ratings, and other forms of user-generated content are powerful tools that can help you build trust with both new and existing clients. Collecting and sharing this content is effective social proof that elicits others to follow the actions of your satisfied customers. Bonus: social proof is also great for search engine optimization and can create highly clickable social media content, so you'll be killing a few birds with one stone.
Stimulating visual content
Strong visual content can help you stand out from the crowd and attract the attention of new customers. High-quality images and videos convey your brand's message and values in a more powerful way than text alone.
Visual content allows you to build your corporate identity by making an emotional impression on your audience, which increases their spending. It also helps to unify your message and improve the recognition of your brand.
Easy navigation
Your homepage should allow prospective customers to navigate easily so that they can find the information they want without frustration and organically interact with your calls to action. In fact, we consider easy navigation to be the most important aspect of your homepage.
Don't make your visitors search. Instead, the flow of your website should be intuitive. Your navigation menu should be prominently displayed, preferably at the top of the page, and should include links to all of the important pages on your site. Organize and title your information clearly.
Professional expertise
Want your homepage to work for you and rake in new conversions? A skilled marketing agency can improve user experience and help you identify the most effective elements for your homepage. If you don't have an in-house marketing team, this is one area in which investing in professional services will really pay off.
Begin with competitor research. Exploring your competitors' pages can help you get a good feel for what your customers might want. Note what you like about these pages, or what you feel might be missing. This can help you communicate your vision more clearly to your website design team.
Never waste an opportunity to make a solid first impression with a well-designed and dynamic homepage. Professional development will enable you to create one that's visually appealing, easy to navigate, and optimized for mobile devices (because hey, we all know that's where most searches happen).
And the best part? When you partner with a marketing agency to design your homepage, you'll already be ahead of the game for all of your marketing needs, positioned to grow your brand successfully with a team that knows what your company is all about and is ready to launch you to the next level. No need to stop with a good first impression.