Jitsi Meet in action: A powerful, user-friendly interface for seamless video conferencing and remote collaboration.
Jitsi: The Open-Source Video Conferencing Solution Revolutionizing Remote Collaboration
Discover the power of Jitsi, an open-source video conferencing solution that's transforming remote communication and collaboration. Explore its features, security, and active development community to determine if Jitsi is the perfect fit for your organization's needs.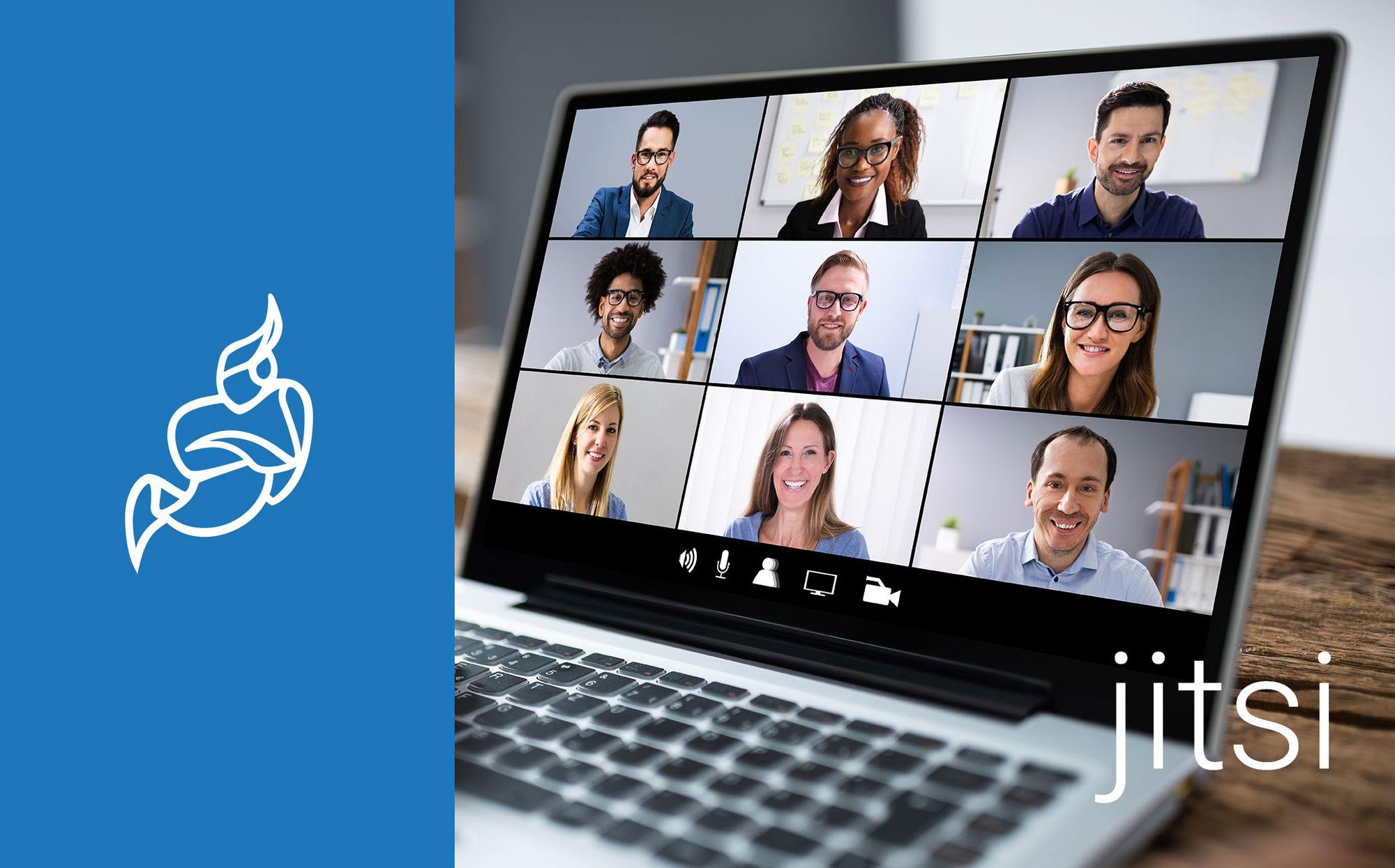 In today's fast-paced digital world, video conferencing has become essential for remote collaboration and communication. One standout platform that has gained significant attention is Jitsi, an open-source video conferencing solution that offers an accessible and secure alternative to proprietary platforms. This article will explore the features, benefits, and reasons businesses turn to Jitsi for their remote communication needs.
Overview of Jitsi:
Jitsi is a collection of open-source projects that provide a powerful video conferencing platform and collaboration tools. Launched in 2003 as a simple Instant Messaging (IM) application, Jitsi has since evolved into a comprehensive video conferencing solution, thanks to its active development community and commitment to open standards. The platform includes the Jitsi Meet web application, Jitsi Videobridge, and Jitsi Conference Focus (Jicofo) for hosting multi-party video conferences.
Key Features:
High-quality audio and video: Jitsi delivers exceptional audio and video quality, ensuring smooth and professional remote meetings.
Screen sharing: Share your screen, presentations, or documents with other participants in real time.
Recording and live streaming: Record meetings or live to stream them to platforms like YouTube.
End-to-end encryption: Jitsi offers secure communication with end-to-end encryption for one-to-one calls and conference-wide encryption for group calls.
No need for accounts or downloads: Join a meeting directly from your web browser without requiring account creation or software installation.
Customizable and scalable: Jitsi can be customized and scaled as an open-source platform to fit your organization's specific needs.
Benefits of Choosing Jitsi:
Cost-effective: Jitsi is a free, open-source alternative to costly, proprietary video conferencing solutions.
Privacy-focused: Jitsi's commitment to open standards and end-to-end encryption ensures your communications remain private and secure.
Active development community: The Jitsi community constantly works to improve and expand the platform's capabilities.
Easy integration: Jitsi can easily integrate with other collaboration tools and platforms.
How to Get Started with Jitsi:
To start using Jitsi, visit the Jitsi Meet website and create a new meeting room or join an existing one. Alternatively, you can set up a self-hosted Jitsi server for more control and customization options.
Conclusion:
Jitsi is an innovative and accessible open-source video conferencing solution transforming how businesses communicate and collaborate remotely. With its robust features, security, and active development community, Jitsi offers a compelling alternative to proprietary platforms. If you're looking for a cost-effective and flexible video conferencing solution, Jitsi may be the perfect fit for your organization. To further explore Jitsi and its capabilities, check out the resources listed below.
Additional Resources:
By leveraging these resources, you can expand your knowledge of Jitsi, customize it to suit your organization's specific needs, and ultimately enhance your remote communication and collaboration experience.