What free website builders like Wix and Squarespace are actually costing you
Using free website builders like Wix and Squarespace can be tempting. But limited customization, slow loading times, poor SEO, and lack of professional support hinder success. A marketing agency can optimize your website so that it stands out from the crowd and instills trust in customers.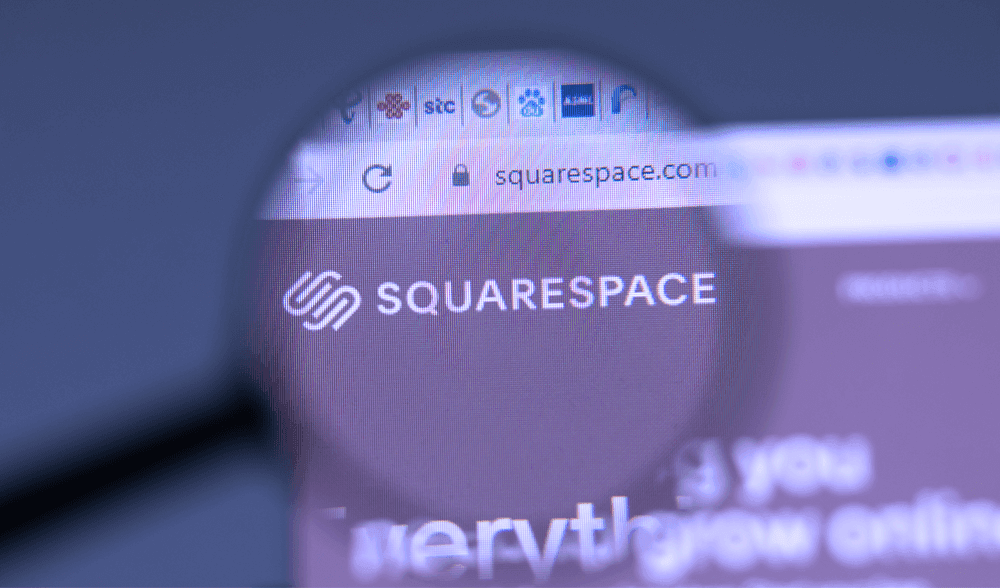 Great news for small business owners - website builders are making it easier than ever to launch your online presence, with increasing flexibility and customization. And the price is right, since many of these builders are free or cost only a nominal fee.
We admit that site builders have come a long way, and are an enticing option for business owners with little or no coding experience. They're easy to use, readily available, and give you lots of options for your website's look.
Before you get started, though, you might recall the old adage that you get what you pay for, and this definitely applies to your website design. Be aware that there are hidden costs to those free builders, and we're not talking financial ones (although no doubt you'll be encouraged to shell out for upgrades soon enough).
Using website builders like Wix and Squarespace have a lot of limitations compared to a professional, customized website. And these can actually cost you more in the long run. If it's all you can afford, go ahead and give into the temptation of a website builder, but you might want to read our advice first. Here are just a few of the ways you'll be shortchanging your success:

The branding on your website won't only be yours
Nothing says amateur quite like having your site carry someone else's website domain and branding. If you want to be taken seriously as a professional business owner, it's essential that your online presence reflects that. Using free builders like Wix may seem affordable, but you'll be trading away all the value that building online credibility, professionalism, and trust through a customized website design can give you.

Making changes is complicated
Those templates aren't as interchangeable as they look. Sure, you might think you have endless options to design and redesign your website as your business grows, but website builders make it tricky to do this. For instance, updating your Wix website later will mean manually transferring all of your content, which is time-consuming and ineffective, to say the least.

It won't play nice with Google Analytics
You want to track your success? Don't bother with most free website builders. Wix, for example, requires an upgraded plan just to use Google Analytics. Plus, without the expertise that professionals have, you're unlikely to analyze this data effectively and won't understand how to make changes to achieve the improvements you're after.

It's not as user-friendly as it claims to be
Everyone makes mistakes, but with builders, you won't be able to hide them. On Squarespace, all of your changes are immediately visible to the public, including errors. You won't be able to see a preview screen, and to top it off, you also can't entirely back up your Squarespace website. Accidentally deleted an important file? Too bad - mistakes like these can't be fixed.

You'll likely encounter a lot of frustrating problems
Migrating data is challenging - maybe even purposely so. It's almost like they tried to make it as frustrating as possible, since Wix users can't automate this process like you can on other platforms. It negates the whole 'ease of use' benefit.

You can't count on good SEO
Search engine optimization (SEO) is all the rage right now, but you'll be left out of this trend on builders like Wix, which has very limited SEO capabilities. This results in very little organic traffic, which is really the whole point, isn't it?

Loading. Please wait. Yes, your website will load slowly
Slowing down your business' growth isn't usually what owners are after, but it's likely to happen when your website loads frustratingly slowly. Website builders like Wix include all kinds of extra code to allow for their many featured options, most of which you won't use anyway. Instead, that code will just bog down your site, turning users away when it fails to load fast enough.

The ecommerce functions just don't add up
If you're looking to build an ecommerce site, builders like Squarespace will disappoint. Even though it offers some basic functionality, it's not available on the entry plans and likely won't meet your business' needs anyway.

You'll be hard pressed to add new content
Blogging is an excellent way to engage with your audience while building credibility and trust. But if you want to regularly upload new content, you'll find that hard to do on Squarespace, for example, which has limited options for blogs.

And lastly, free probably isn't free anyway
Yes, you really do get what you pay for, and when you pay nothing, you don't get much at all. While a lot of website builders offer a free trial period or even an entry level free option, they're of little value if you're actually trying to build a credible online presence. Plus, it won't take long before you'll be forced to buy into upgraded packages, or abandon your efforts altogether in favour of a more workable solution.

And what might that be? Professional, customized website design has no limitations. Literally zero. You can work with developers to build the exact site you want - no sluggish extra coding, just the high functioning features you actually need. You'll also benefit from all their expertise to make the user experience exceptional, which is what will keep your audience coming back again and again.
How will you know you've achieved success? Professional developers have the ability to efficiently track metrics to give you an exact picture of how your website is performing. You'll be able to translate every dollar spent on your site design into a measurable conversion rate. And it won't even take up any of your time, since (thankfully) someone else will be there to handle the details every time there's a technical issue, an update, or an improvement that will get your site to the top of the rankings.
Yes, website builders look tempting, and they definitely have their place in the market. But if you're looking to elevate your business to the big leagues, with a professional appearance and consistently high functioning that translates into conversions, then leave the builders to the amateurs and let a professional website designer show the world what you've got. You can't put a price on success.