Ecommerce and POS Solutions for Small Business
Professionally managed and fully supported ecommerce and POS systems.
Ecommerce and POS systems are available as an add-on to any of our affordable web design packages.
Call for a complimentary demonstration
Web packages are quick and easy to get, and they also integrate with the digital tools you already use (CRMs, ERPs, and other database applications). The work is all done for you. You get a power team with a graphic designer, a pro writer, and of course, a development strategist.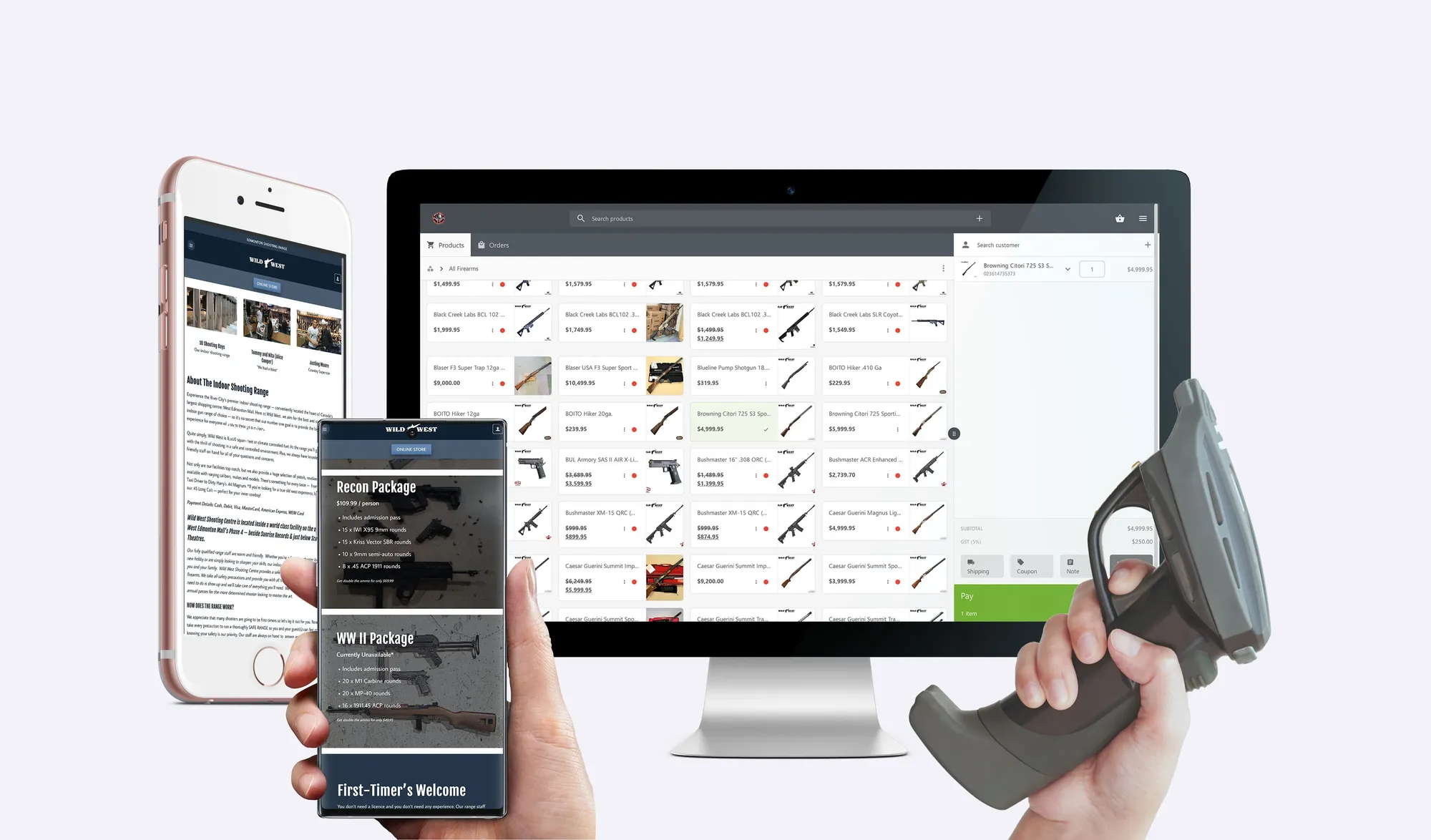 When you sell products online or manage online payments, you need a smart website.
Talk to us about your commercial website needs. Running a small or medium-sized business can be difficult, but it can be a lot easier with the right tools and advice. Two crucial aspects to running a small merchant business are ecommerce and point of sale (POS) solutions. We provide PCI compliant solutions from hosted tokenization to enhanced ecommerce analytics.
Ecommerce and pos solutions are growing closer to each other all the time. POS (Point of Sale Sales) solutions allow you, merchants, to accept credit cards, debit cards, gift cards, checks, cash & mobile payments (Samsung pay, Apple pay or Google wallet.) These tools give customers the ability to make purchases conveniently in-store. Ecommerce does the same thing, except it lets customers pay from the convenience of their device online.
Integrating my pos system with my website is hard. It takes a lot of time, money, and resources that I don't have right now.
We recently started working with this company Shopify Plus and other great ecommerce solutions. We found that with modern headless CMS solutions and a lightweight front end to talk to the back end API, we could share the same system between the POS and the website. However, it was a closed system with a little too much control in Shopify's hands. Everything worked well, but we were limited to the Shopify ecosystem. It was hard to get a competitive advantage in this space until we struck out on our own.
Combining the website and the POS allows us to sell products from both channels without managing two separate inventories or manually updating any information on either end! It also ensures that if someone purchases something online, they will get what they ordered on time by delivery or when they pick up their order at the store! No more mistakes or missed orders!
Is your product restricted in any way? Lots of products like Cannabis, Firearms, or Pharma are tough to sell online. However, the larger companies can seem to do it.
Shopify, Google, Facebook, and others will all have a policy restricting you from competing. Compliance with platform policies is just one more barrier for companies who legally want to compete in the confined space. Having your solution wholly-owned and controlled in-house will level the playing field.
Level the playing field with an in-house Ecommerce website and POS (all-in-one).
Choice processes are not ideal for every project. Startups, for example, can strategically pivot in a day and that level of unpredictability makes it hard for us to plan. However, our processes and our management style are a great fit for established commercial businesses looking to increase their profit margins either by setting up or expanding online.
Convenience is essential, but let's put the focus back on the wares. If you have good products to sell online, you will.
We work normal business hours and we have a large professional network of marketing academics, industry contacts, and first-hand experience from large Canadian projects you may already know.
Please consider a quick discussion with a development strategist to determine your proposal requirements.