Building the Ultimate Hunting Experience: A Look at Our Work with Birdtail Waterfowl
They've thought of everything to make your hunting trip run smoothly, and they wanted a website that reflected this attention to detail.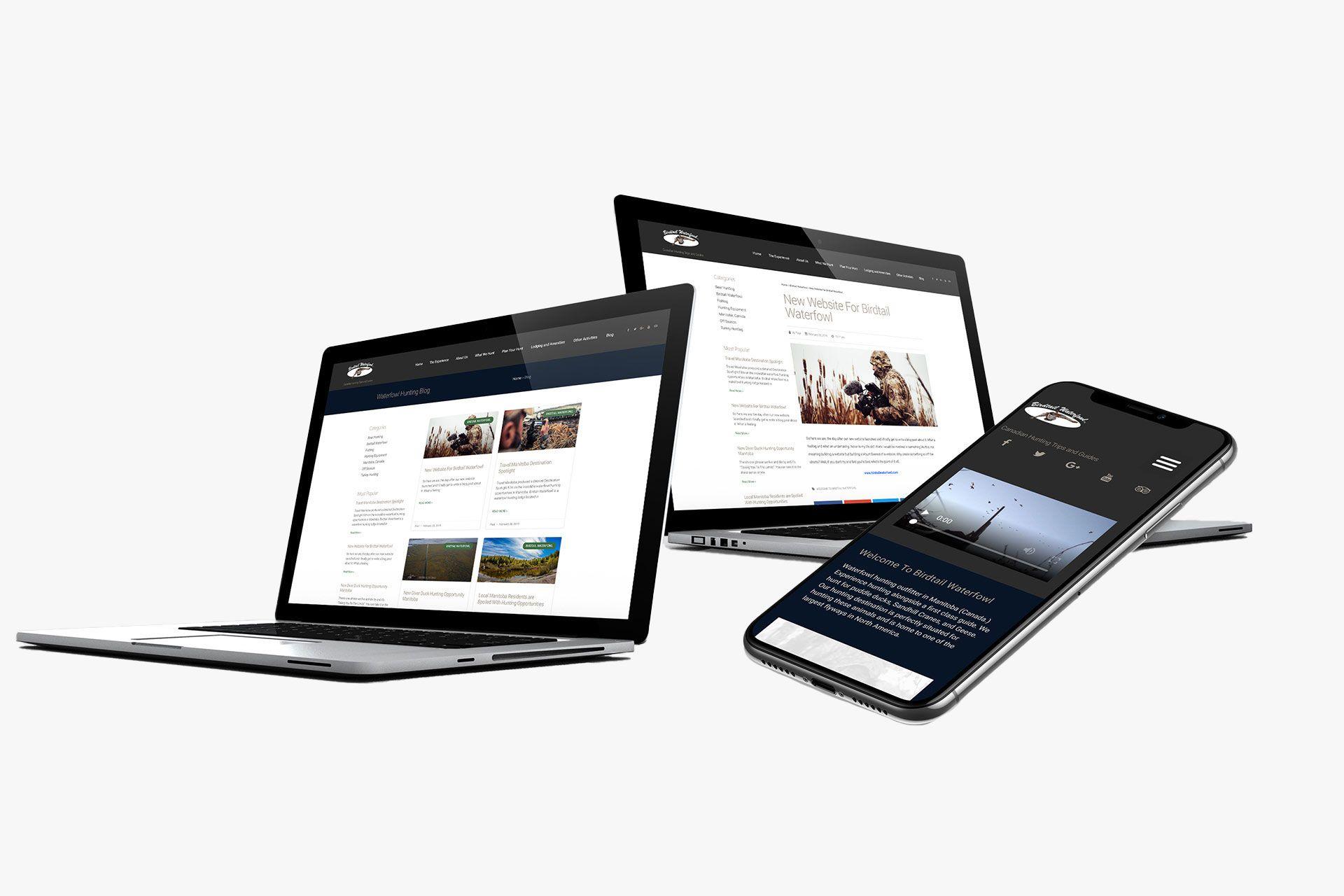 Birdtail Waterfowl is a premier hunting destination that offers everything from expert guides to luxurious lodging and amenities. They wanted a website that would reflect the exceptional attention to detail they provide their clients. That's where Choice OMG came in.
Our team worked closely with Birdtail Waterfowl to rebuild their website from the ground up to achieve top organic performance. We started by identifying pollution left behind by a previous SEO company and removing it to improve the website's search engine visibility. This allowed us to lay a strong foundation for the website's optimization.
Our team worked tirelessly to create a website that captured the essence of the Birdtail Waterfowl experience with stunning visuals and user-friendly navigation. Once the website was cleaned up, we focused on making it more visually appealing to a broader audience. The result was a website that looked great and performed well in searches related to duck hunting in Manitoba.
Regular checks on Google Search Console confirmed that the SEO was on the right track and the website was performing well for its target audience. The improved search engine visibility and visually appealing website design helped increase site traffic, bringing more clients to their lodge.
In conclusion, our work with Birdtail Waterfowl was a fun and rewarding project that allowed us to showcase our website design and SEO expertise. We are proud to have helped create a website that reflects the exceptional level of service that Birdtail Waterfowl provides its clients, and we invite you to visit their site and experience it for yourself.