Advertise Your Premier Hunting Destination with Choice OMG
Explore how Choice OMG collaborated with Birdtail Waterfowl to create a visually captivating website, generating top organic performance and attracting more clients to their premier hunting destination.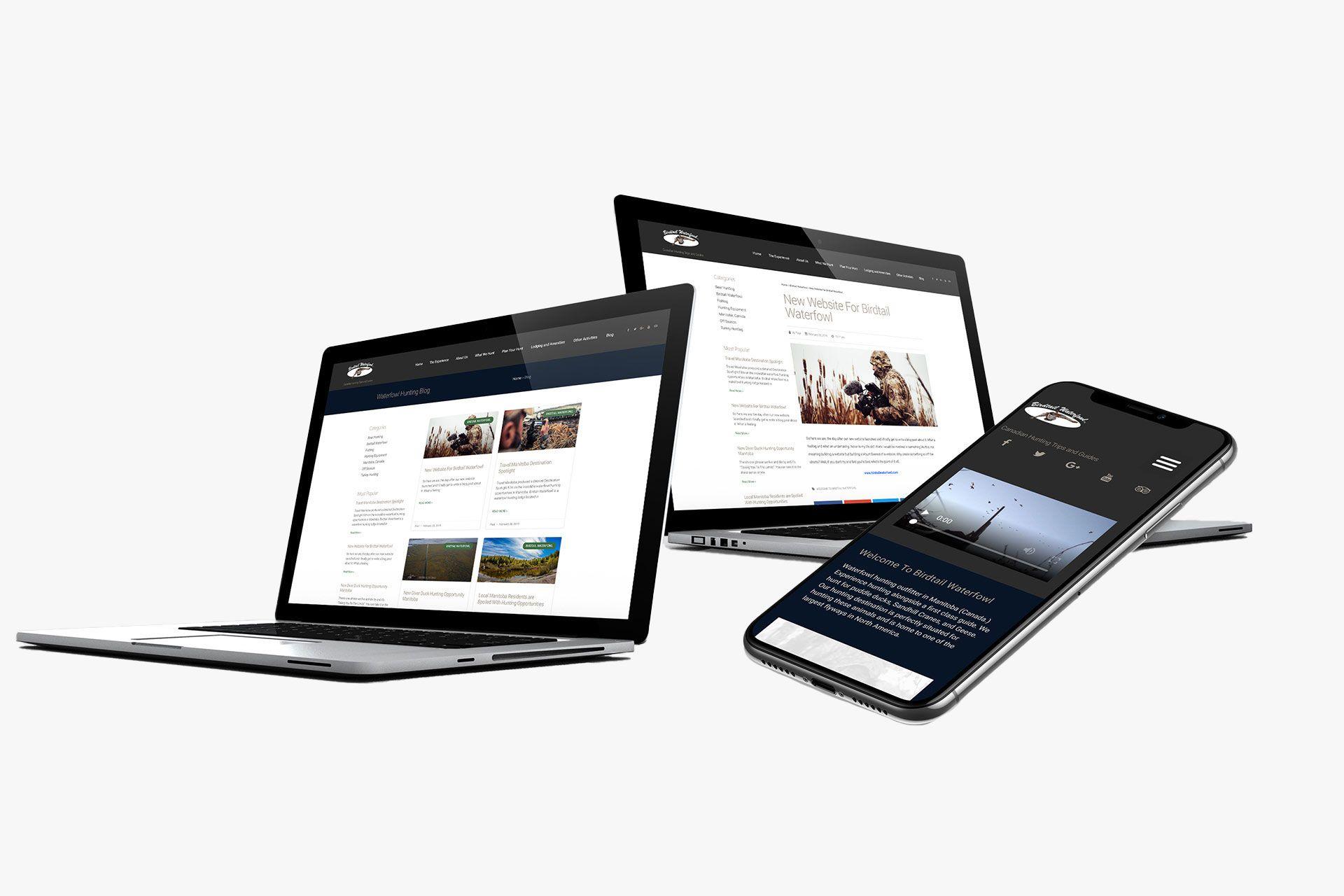 Achieve Top Organic Performance and Attract More Clients
Birdtail Waterfowl, a premier hunting destination, sought to elevate their online presence and showcase their exceptional attention to detail. They turned to Choice OMG, a leading marketing agency specializing in destination advertising and outfitter marketing. With their expertise, Choice OMG transformed Birdtail Waterfowl's website into a powerful marketing tool, generating outstanding results.
Cleaning Up and Optimizing for Success
Choice OMG's dedicated team worked closely with Birdtail Waterfowl to rebuild their website from the ground up, setting the stage for top organic performance. Recognizing the remnants of previous subpar SEO practices, Choice OMG diligently removed any lingering pollution to enhance the website's search engine visibility. This crucial step laid a solid foundation for future optimization.
Capturing the Essence with Stunning Visuals and User-Friendly Navigation
Crafting an immersive digital experience was paramount for Birdtail Waterfowl, and Choice OMG rose to the challenge. The team meticulously designed a visually captivating website that authentically portrayed the unique hunting experience offered by Birdtail Waterfowl. The incorporation of stunning visuals and intuitive navigation seamlessly guided visitors through the site, leaving a lasting impression.
Broadening the Appeal and Amplifying Visibility
To expand Birdtail Waterfowl's reach and appeal to a wider audience, Choice OMG focused on enhancing the website's visual appeal. Through thoughtful design choices, they created an inviting and engaging online environment that resonated with both avid and potential hunters. The result was a website that not only looked exceptional but also performed exceptionally well in search engine rankings related to duck hunting in Manitoba.
Results That Speak for Themselves
Regular checks on Google Search Console reaffirmed that Choice OMG's strategic optimization efforts were paying off. The website's improved search engine visibility directly translated into increased organic traffic, attracting more potential clients to Birdtail Waterfowl's luxurious lodge. The combination of enhanced aesthetics and search engine performance resulted in a winning formula for success.
Experience the Exceptional
Choice OMG is proud to have collaborated with Birdtail Waterfowl on this rewarding project, showcasing their expertise in website design and SEO. The website they created perfectly captures the unrivaled level of service and attention to detail that Birdtail Waterfowl provides to its clients. Don't miss out—visit their site today and immerse yourself in the extraordinary hunting experience they offer.