Alberta Businesses For Sale by Choice OMG
Boosting a Business Brokerage with Innovative Web Design Solutions
Transform your business brokerage with Choice OMG's innovative web design solutions. We create custom websites that attract clients, streamline operations, and drive growth. Elevate your online presence today!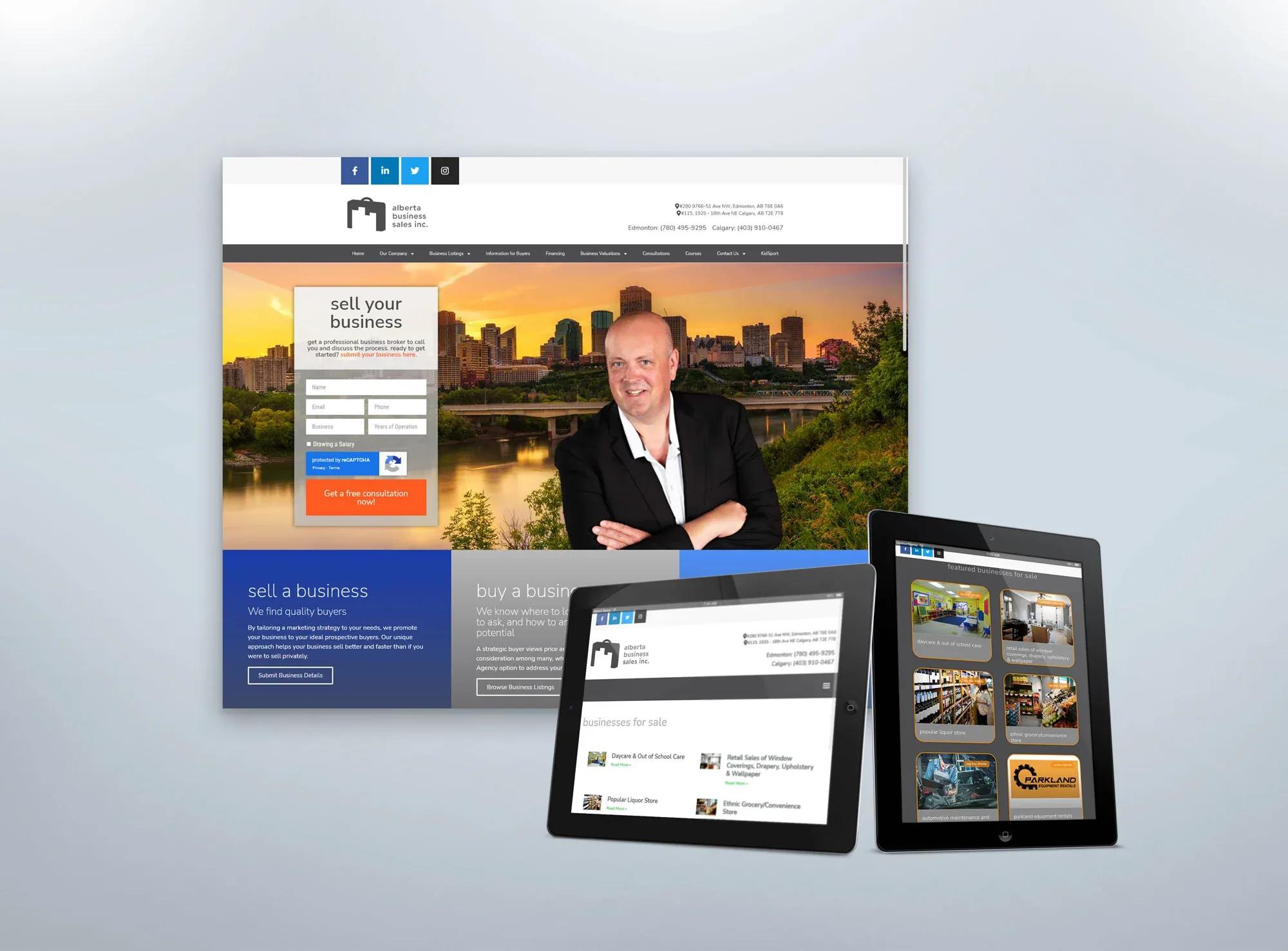 Welcome to Choice OMG, where we redefine the standards of web design for the business brokerage industry. We understand that as a business broker, your online presence is crucial for attracting clients and demonstrating your value in facilitating successful business transactions. That's why we have developed a comprehensive suite of web design services tailored specifically to meet the needs of business brokers like you.
Our experienced team of web designers and developers takes a client-centric approach, working closely with you to understand your business goals, target audience, and unique value proposition. We believe that a website should not only be visually appealing but also strategically optimized to drive tangible results for your brokerage.
With our cutting-edge web design solutions, we create websites that captivate and engage your target audience from the moment they land on your site. Through a seamless blend of compelling visuals, intuitive navigation, and persuasive messaging, we ensure that your website showcases your expertise, builds trust with potential clients, and compels them to take action.
In addition to an exceptional user experience, we prioritize the technical aspects that contribute to your website's success. Our team incorporates advanced SEO strategies, ensuring that your website ranks prominently in search engine results and attracts organic traffic. We also implement conversion tracking and analytics tools to provide you with valuable insights into user behavior, allowing you to refine your marketing strategies and optimize your lead generation efforts.
At Choice OMG, we go beyond designing visually stunning websites. We understand the importance of streamlining your operations and enhancing your efficiency as a business broker. That's why we integrate powerful tools and functionalities into your website, such as property search capabilities, contact forms, and client portals, to facilitate seamless communication and transaction management.
By partnering with Choice OMG for your web design needs, you gain a competitive edge in the business brokerage industry. Our expertise and commitment to excellence enable us to create tailored solutions that align with your unique brand identity and business objectives. We are dedicated to delivering results that drive your success, helping you attract more clients, close deals, and achieve remarkable growth.
Experience the transformative power of Choice OMG's web design solutions for business brokers. Elevate your online presence, engage your target audience, and unlock new opportunities for success in the competitive world of business brokerage. Contact us today to start your journey towards a website that sets you apart and drives your brokerage forward.