Desktop friendly showcase of artesian plaster work
Crown Plaster: A Digital Presence Reflecting Excellence in Design
Our biggest challenge on this design project was to make Elementor work with the site for the 'below the fold'. Here is how we did it.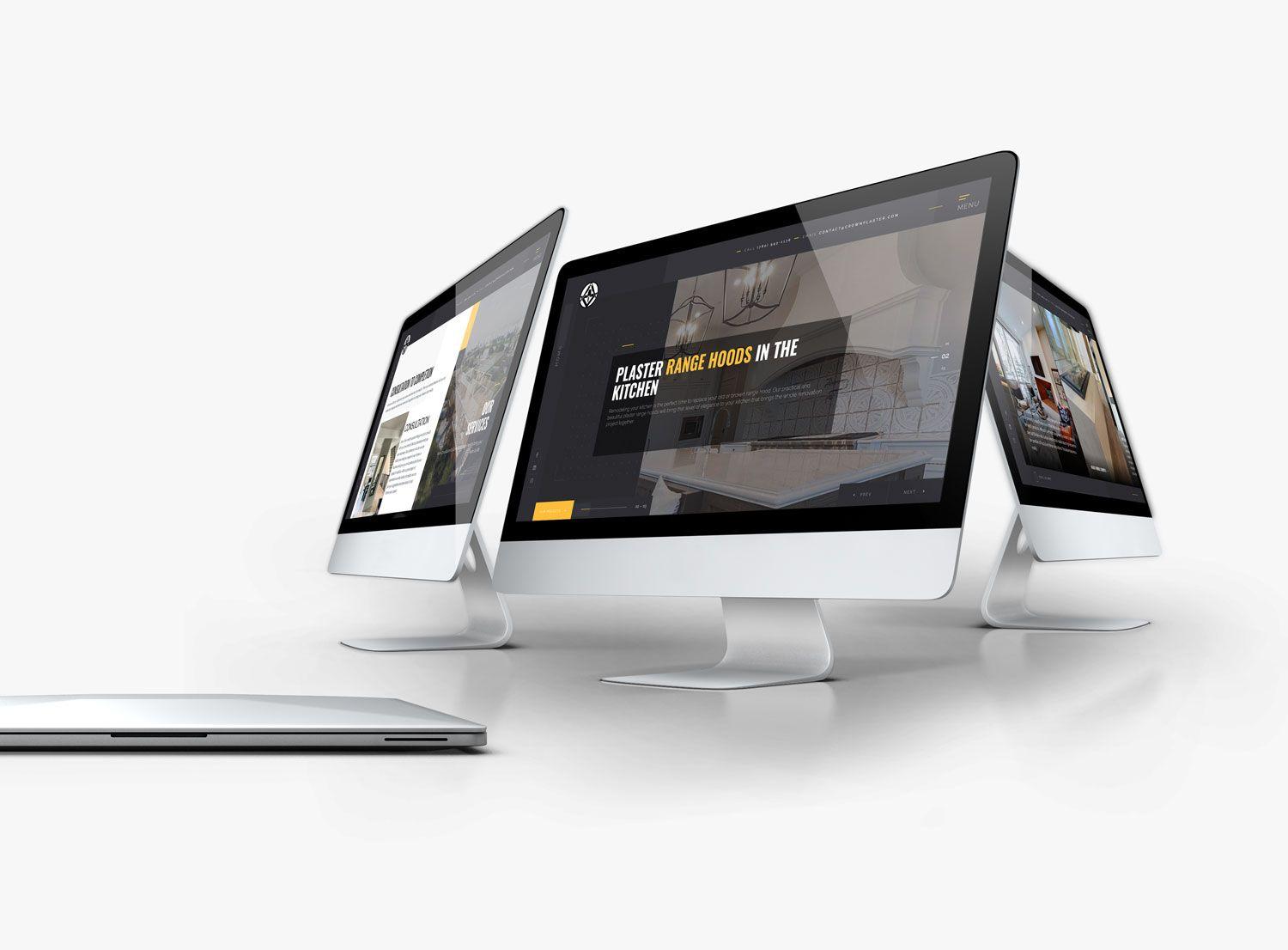 In the same vein of Crown Plaster's own clean, minimalist design aesthetic, we crafted a website that perfectly mirrored their modernity and uniqueness.
Features that Push Boundaries
Jan Herwig, the driving force behind Crown Plaster, has spent decades in the artisan plaster and stucco industry. His craftsmanship has enriched everything from new home builds and renovation projects to heritage restorations, and even movie sets. Our objective was to create a digital showcase that would do justice to Crown Plaster's innovative designs.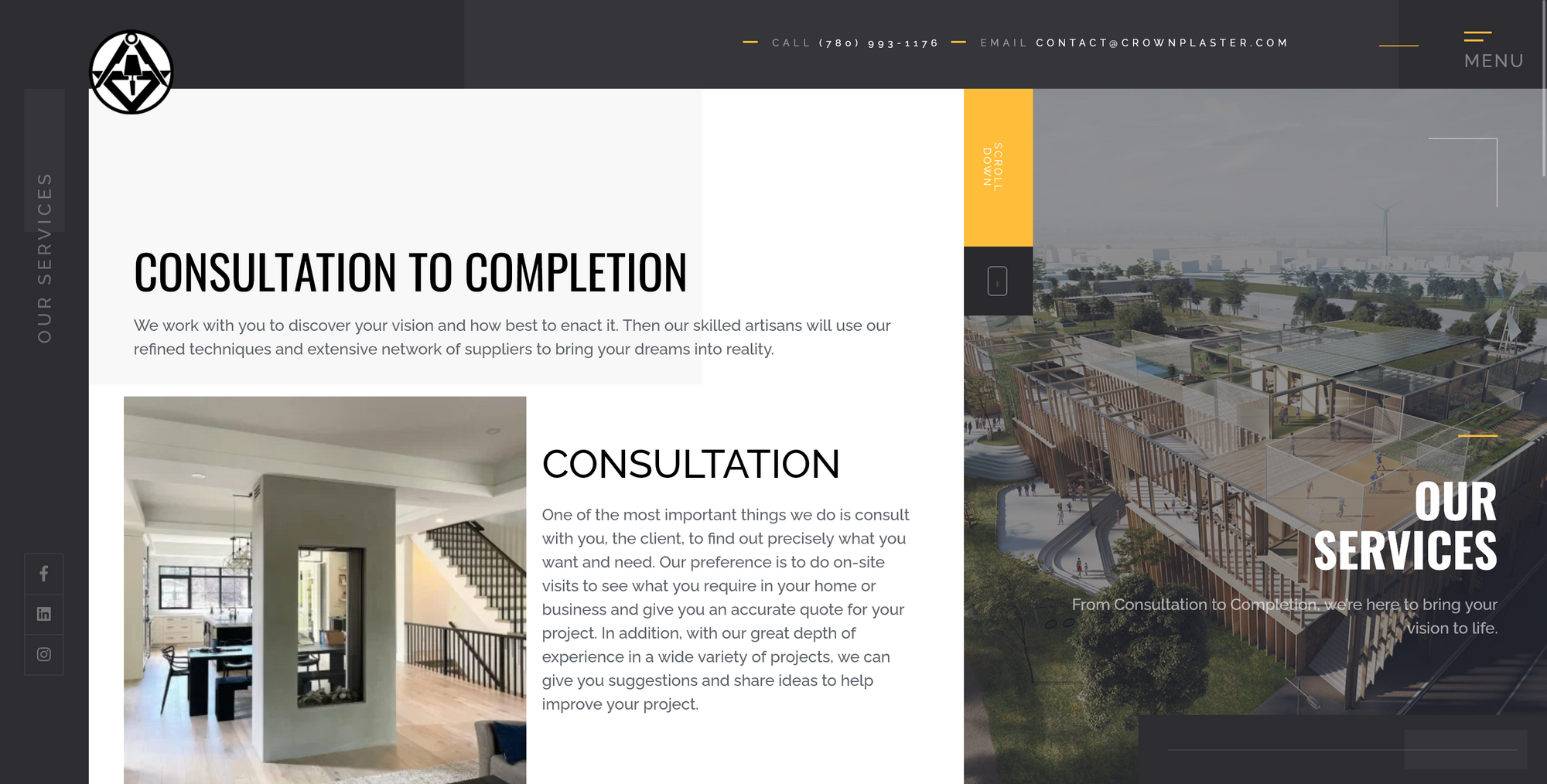 Interactive Touch on the Services Page
Our approach began with the incorporation of a monochromatic colour scheme, highlighting the contemporary aspects of Crown Plaster's projects. A well-defined, boxy style was used to create a striking canvas for showcasing project photos. An inventive design feature - a horizontally scrolling project gallery, controllable via a mouse wheel, was integrated for ease of use while also enhancing user engagement.
Engaging User Interactions
One of the key challenges we encountered in this project was integrating Elementor for the 'below the fold' content, which is initially hidden to users. We overcame this challenge by employing Elementor in a way that allows a greater number of users to contribute to the site, a critical component to its success.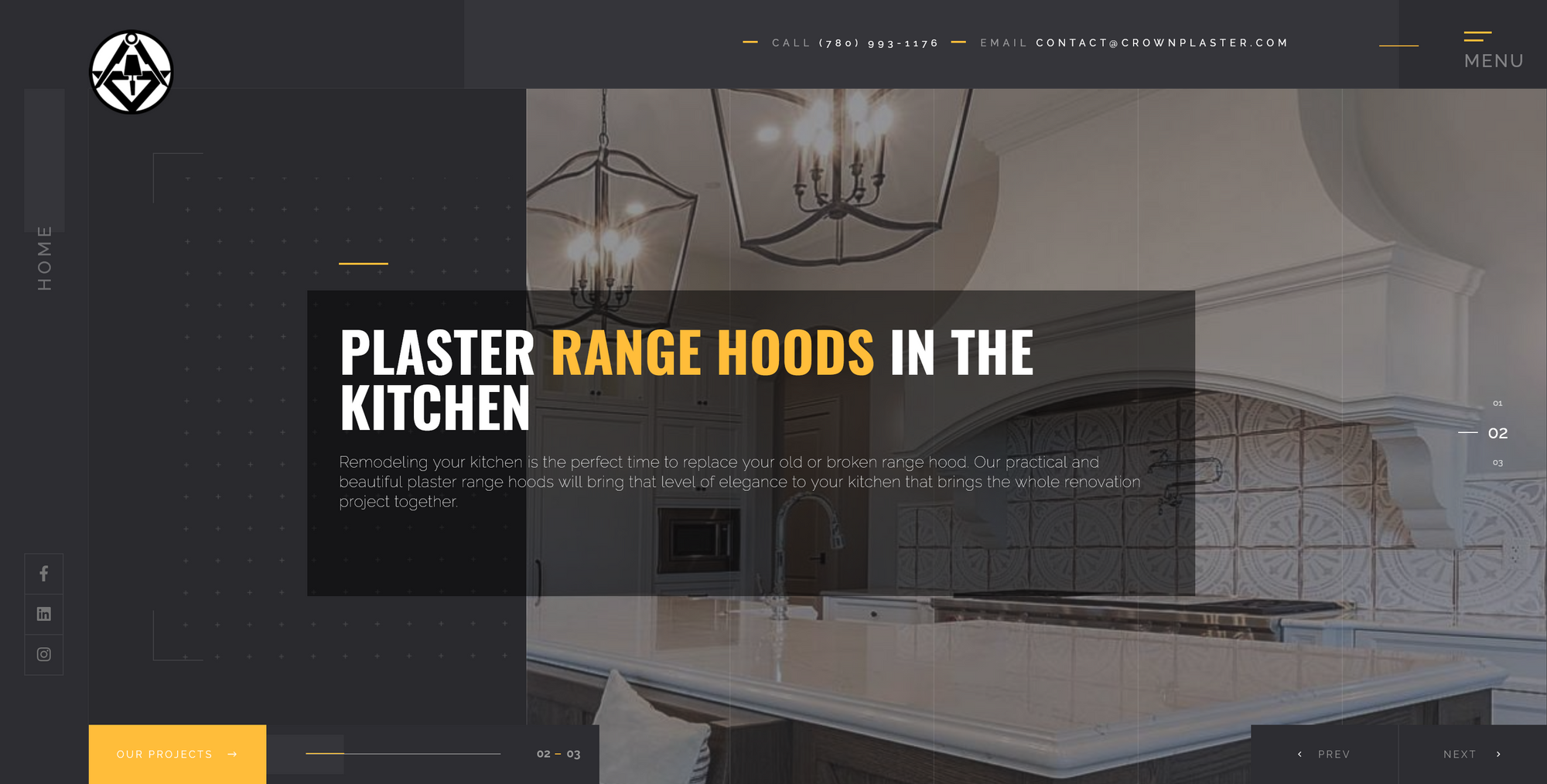 As a Canadian construction business owner, your online presence is a critical extension of your brand. Let us help you build a website that is just as exemplary as the projects you complete. Reach out to us at Choice OMG today.