Bringing Back the Monsters: A Delightful Design Dilemma
Cannabis Branding: A Case Study in Graphic Design and Illustration
Explore how Choice OMG's graphic design and illustration expertise revitalized a cannabis company's branding, seamlessly integrating captivating monsters into a clean and modern website.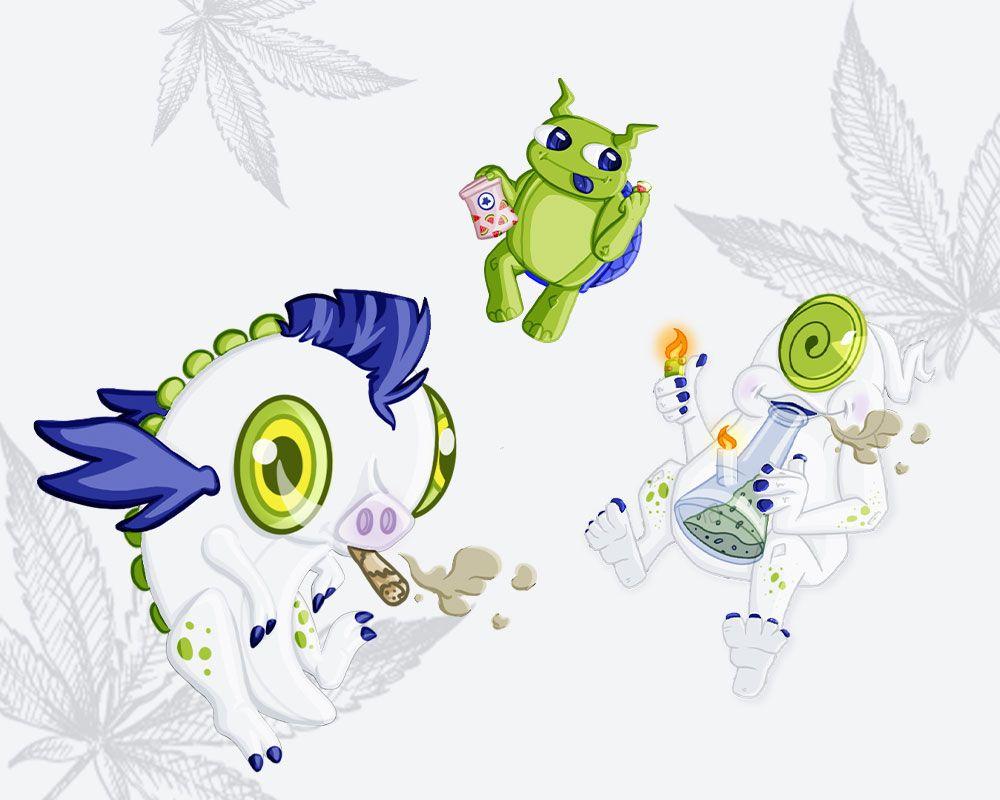 It all began when PokeBud, a cannabis company, approached Choice OMG seeking a website revamp and rebranding. Their existing site suffered from slow navigation, cluttered design, and a lack of clear calls to action. Additionally, the site featured eye-catching monster characters, which the client wanted to reintegrate into the new design. With expertise in graphic design and illustration, Choice OMG embraced this challenge and embarked on an exciting journey to deliver outstanding results.
The Challenges: Navigating a Slow Website and Cluttered Design
Working closely with the client, Choice OMG crafted a new, clean, and modern website that aimed to provide users with a clear objective: buying weed online. The redesigned site seamlessly merged functionality and aesthetics, creating an intuitive and visually appealing platform for visitors.
The Vision: Crafting a Clean and Modern Website
However, amidst the transformation, the once-dismissed monster characters became missed by both the client and the audience. Determined to satisfy the client's desires without compromising the site's seamless design, Choice OMG's illustrator took inspiration from the original monsters and reimagined them in a way that harmonized with the new site's colors and overall style. The outcome was an integration of playful, cartoony monsters into a mature and straightforward website.
Bringing Back the Monsters: A Delightful Design Dilemma
The client's reception of the first version was overwhelmingly positive, fueling further collaboration. Choice OMG continued to create additional monster illustrations that brought a sense of charm and personality to the brand. These captivating illustrations not only enhanced the visual appeal of the website but also created a unique brand identity for PokeBud in the competitive cannabis market.
Illustrator's Inspiration: Redrawing Monsters in Harmony
Choice OMG's graphic design and illustration expertise proved instrumental in revitalizing PokeBud's branding. By seamlessly blending captivating monsters into a clean and modern website, Choice OMG successfully struck a balance between visual appeal and user experience. The result was a website that not only captured the attention of visitors but also conveyed the brand's core message effectively.
The Client's Enthusiasm: Love at First Sight
The collaboration between Choice OMG and PokeBud serves as a prime example of the positive results that can be achieved through strategic graphic design and illustration in the cannabis industry. By leveraging the power of creative visuals, cannabis companies can differentiate themselves, establish a strong brand presence, and connect with their target audience on a deeper level.
Evolving Branding: The Birth of Additional Monster Illustrations
For cannabis companies seeking innovative branding and graphics solutions, Choice OMG stands as a reliable partner. With their expertise in graphic design and illustration, they have the ability to elevate brands, create captivating visuals, and help businesses thrive in the competitive cannabis landscape.