Illustrated monsters by Kierra Dahlin
Funky Monster Characters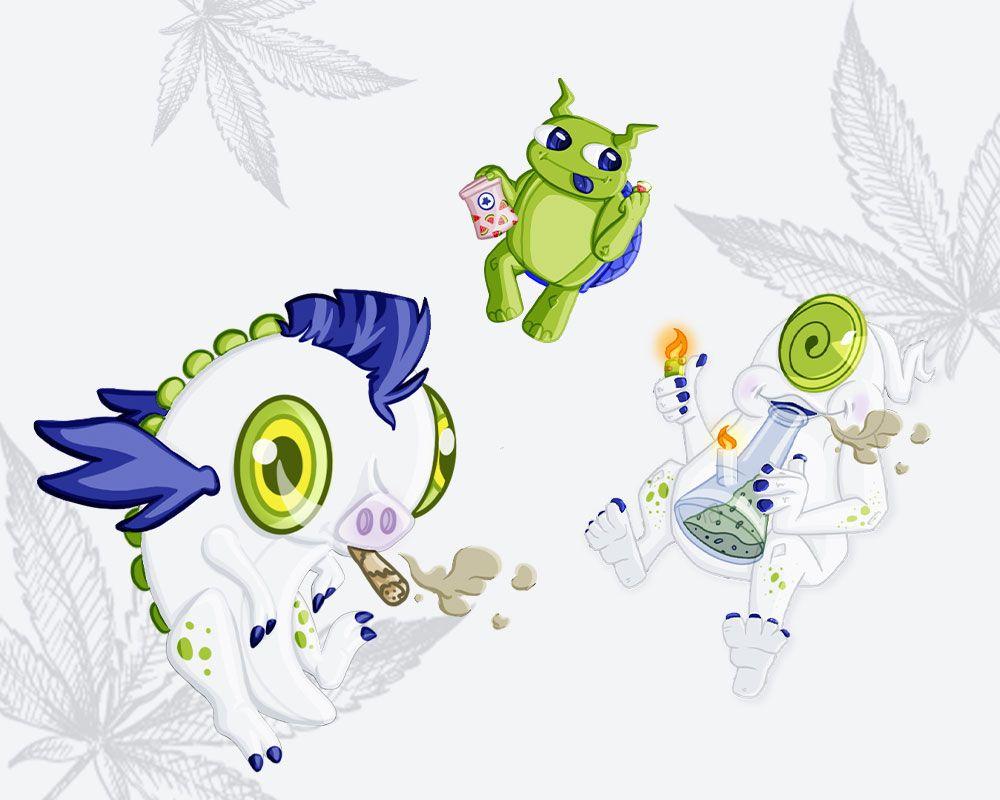 It all started when a cannabis company, PokeBud, contacted us for a new website and rebranding. Their original site was extremely slow to navigate through and the overall design was cluttered with no real call to action. They also had a number of eye-catching monster characters throughout the site, however, this was not to be carried over. As we worked with the client, we established a new clean and modern website that gave the user a clear objective: buy weed online.
Near completion, the once disregarded monsters were now missed and the client's wish was to somehow bring some of them back, without disturbing the seamless design we had created. As an illustrator, this posed as an exciting new challenge!
I took inspiration from some of the old monsters and redrew them to match the colours of the new site; as my focus was to integrate the cartoony style into our mature and simple site. The client LOVED the first version, and soon after a couple more were created!