Gift a video <i>&nbsp;they'll never expect.</i>
VidDay Case Study: Boosting Return on Ad Spend by 300% with Choice OMG
Check out VidDay from Choice OMG Portfolio and See How The Experts Run Google Ads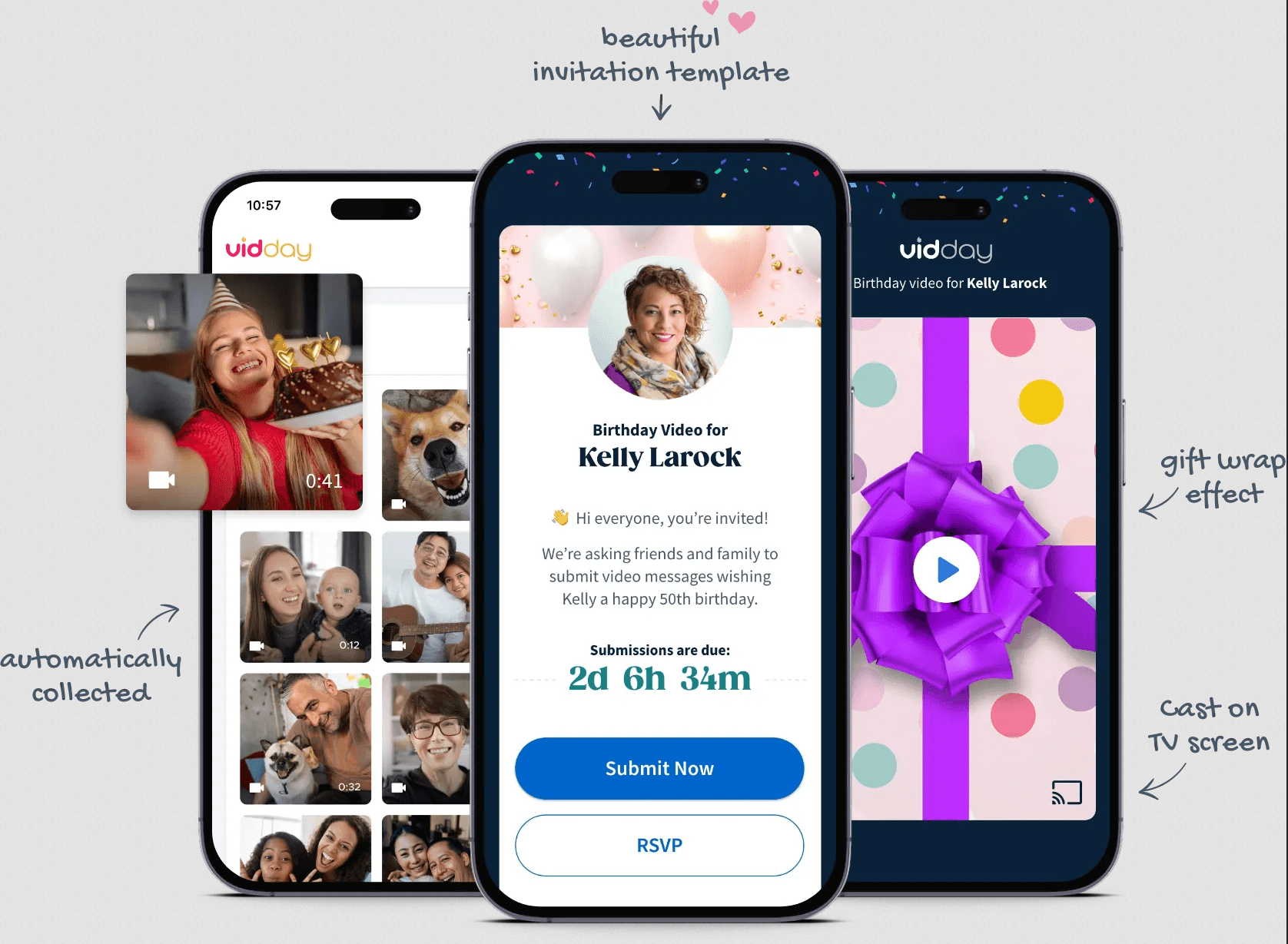 We never expected to be in the business of making people cry, but drawing tears of joy was this project's objective. We sought smiles, fun, and best wishes alongside our creative campaigns for VidDay, a video gifting company.
At Choice OMG, we pride ourselves on delivering exceptional client results. In this case study, we'll discuss how we partnered with VidDay, a video gifting SaaS company, to increase their return on ad spend (ROAS) by an impressive 300% over one year.
The Challenge
VidDay's primary goal was to expand its reach and boost its revenue through effective digital advertising. They wanted to leverage the enormous potential of their unique software-as-a-service product, which allows users to create and share personalized video gifts for their loved ones. Our challenge was to develop creative campaigns that would drive engagement and, ultimately, tears of joy for VidDay's customers.
This unique scalable software-as-a-service (SaaS) product is ideal for anyone looking to connect with loved ones through digital gifting, so the potential for advertising is enormous.
The Strategy
To help VidDay achieve its goals, Choice OMG focused on two key areas: search engine optimization (SEO) and pay-per-click (PPC) management. By optimizing VidDay's website for search engines, we aimed to increase their organic traffic and visibility. Meanwhile, our PPC management efforts focused on maximizing the efficiency of VidDay's paid advertising campaigns, ensuring that they reached the right audiences and generated a high return on investment.
A crucial aspect of our strategy involved closely monitoring the competition and strategically positioning VidDay in Google's advertising ecosystem. By doing so, we were able to maximize ROI and leverage machine learning to continuously improve and grow the ad campaigns in the most beneficial ways. Furthermore, we conducted methodical experiments to test various geo traits, audiences, and creative messaging, which allowed us to optimize VidDay's advertising efforts.
The Results
Through a combination of expert SEO advice and effective PPC management, Choice OMG successfully helped VidDay grow its business. Over one year, we were able to increase VidDay's return on ad spend by an incredible 300%. This significant improvement in ROAS allowed VidDay to scale its advertising efforts and reach even more customers, driving further growth for the company.
This case study demonstrates the power of partnering with a professional digital marketing agency like Choice OMG. By understanding VidDay's unique challenges and leveraging our expertise in SEO and PPC management, we were able to deliver outstanding results for the company. If you want to scale your business and boost your digital marketing efforts, contact Choice OMG today to learn how we can help you achieve your goals.
VidDay is now synonymous with celebration gift giving worldwide.