Live in Luxury with Stanley Abraham
This detail-oriented website is carefully designed to reflect the luxury modern home company it represents.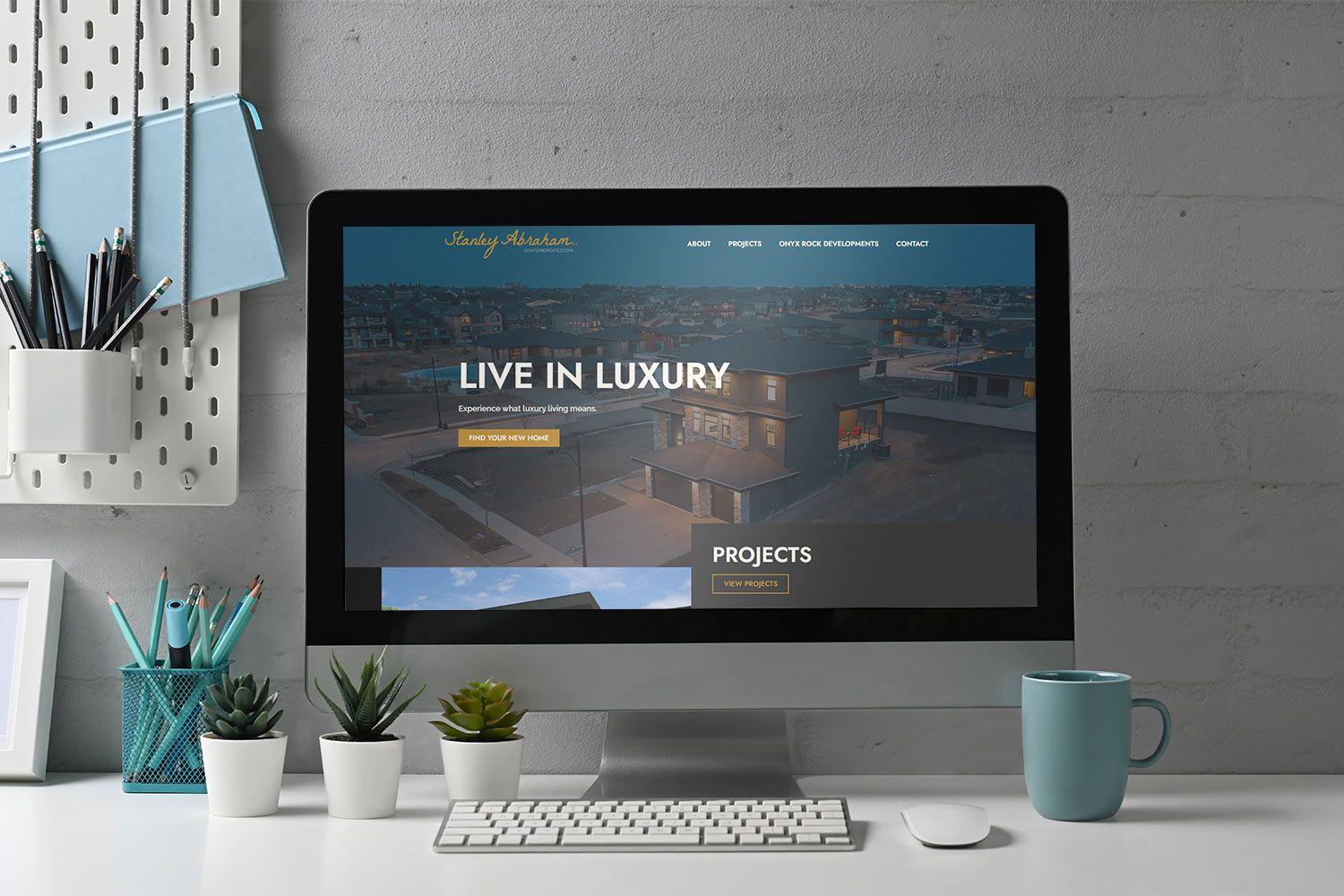 Clean lines were built into the site that features a sleek, dark palette. A classy new logo in gold script complements this luxurious feel. By keeping the site primarily dark with lighter font and gold accents, we achieved a unique page that is perfectly suited to this bespoke home builder.
The homepage features a scrolling mini gallery that loads from the right side. It also includes a comprehensive contact form and clear calls to action. Overlapping sections keep the page well organized and easy to navigate while adding depth of interest.
Stanley Abraham wanted to present specific information but the page is ultimately intended to give prospective clients a luxurious experience. At Choice, our designers are skilled artistic communicators. Their attention to detail combined dramatic elements with unique branding to create a feeling of luxury living that echoes the elegant design work of Stanley Abraham.