Online collection of The Patrician as well as a membership app.
PPCLI Website Development Project
Canadian veterans can send their stories and pictures to the PPCLI annual publication called The Patrician.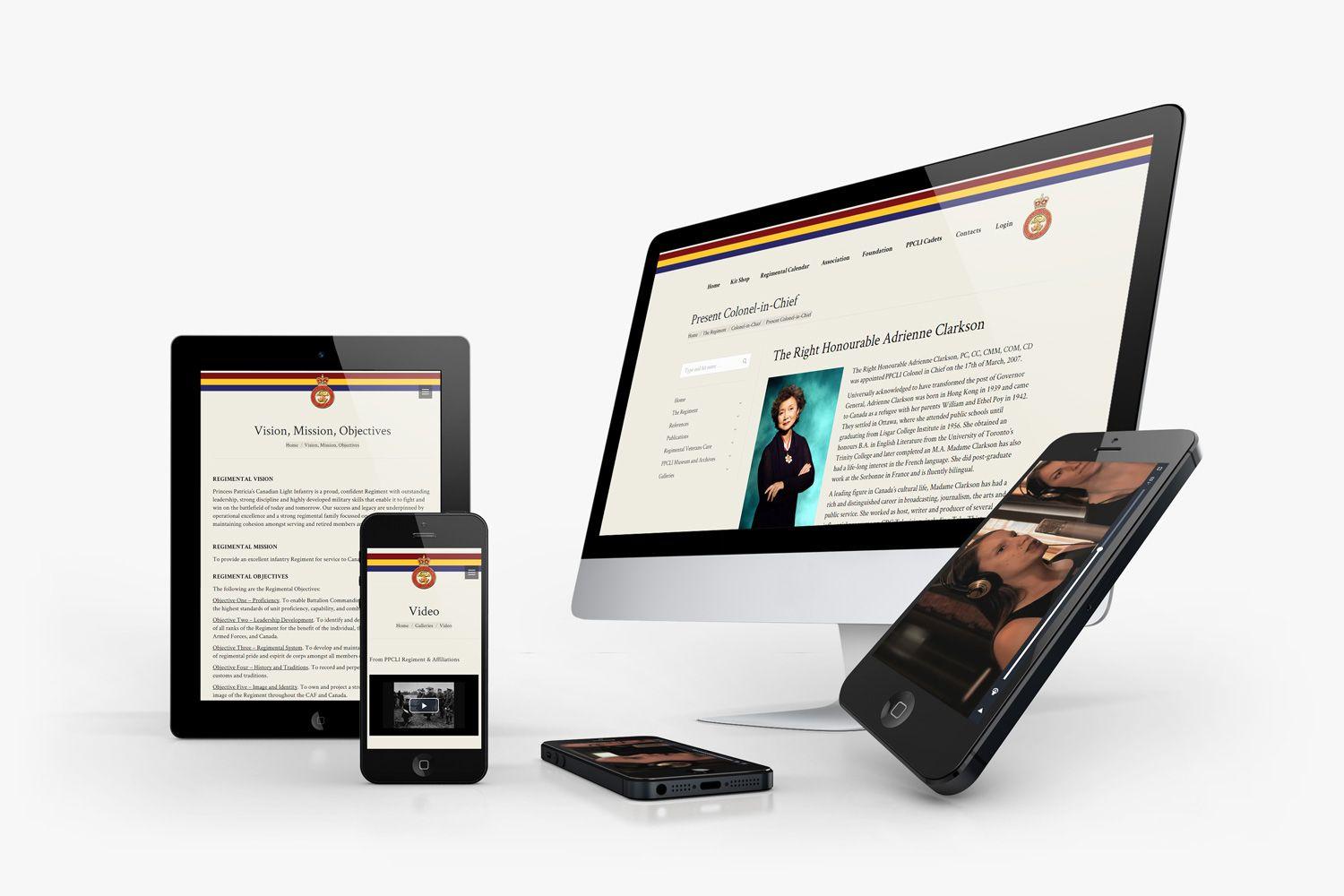 Over the years, Choice OMG has worked regularly with Princess Patricia's Canadian Light Infantry (PPCLI), a highly decorated infantry regiment in the Canadian Armed Forces. With three battalions across Western Canada, they needed a secure online environment to store public records and share veteran resources.
With 20 years in the Canadian Forces, I sure as hell know who the Patricias are. I was "augmented" to 2PPCLI back in my early 20's. Princess Patricia's Canadian Light Infantry Regiment has 2 Battalions in Edmonton, Alberta and a Battalion in Shilo, Manitoba. The "Loyal Edmonton Regiment" is the reserve component and likes to use the name 4PPCLI, but they are often referred to as the Loyal Eddies. If you are from Edmonton, you know who the Patricias are.
The Patricia's are hardened warriors with battle honours and are a national pride of Canada. When they sought out a company to build their website, they chose us. There are so many things we want to continue to do for this website. The ppcli.com website is internally managed, easily searchable, and most importantly it gets used. A lot.
The website was launched on September 12th, 2017 and has since had over 500,000 unique visitors. We are excited to continue building this website and expanding the online experience for our Patricia's whenever they need us.
"
Peter is very professional and always willing to help.
"
One of the exciting features of their website design project is the 'submit a story' section. Veterans are invited to send in their stories and pictures for publication in The Patrician, an informal record of the Regiment's service. You'll find current and back issues on the site.
Registered members of the regiment each have a user account, and the website is managed internally by PPCLI staff trained and supported by Choice OMG. The website generates a significant amount of international traffic and requires powerful hosting. Multiple layers of content distribution and security ensure that the site is protected from higher than average malicious activity.
If you're looking for a professional website for your not-for-profit, we recommend WordPress. It allows you to manage your content and modify user management plugins to control and distribute access. This makes it easy to maintain, and it's a breeze to re-train as people move within the organization.