Optometrist Web Design & SEO in Alberta
Site Design Reboot
It can be very refreshing for a company to re-brand and create a new site. It attracts new customers as well as inviting back old ones. In a fast-paced digital environment, it's important to keep your business looking fresh and modern!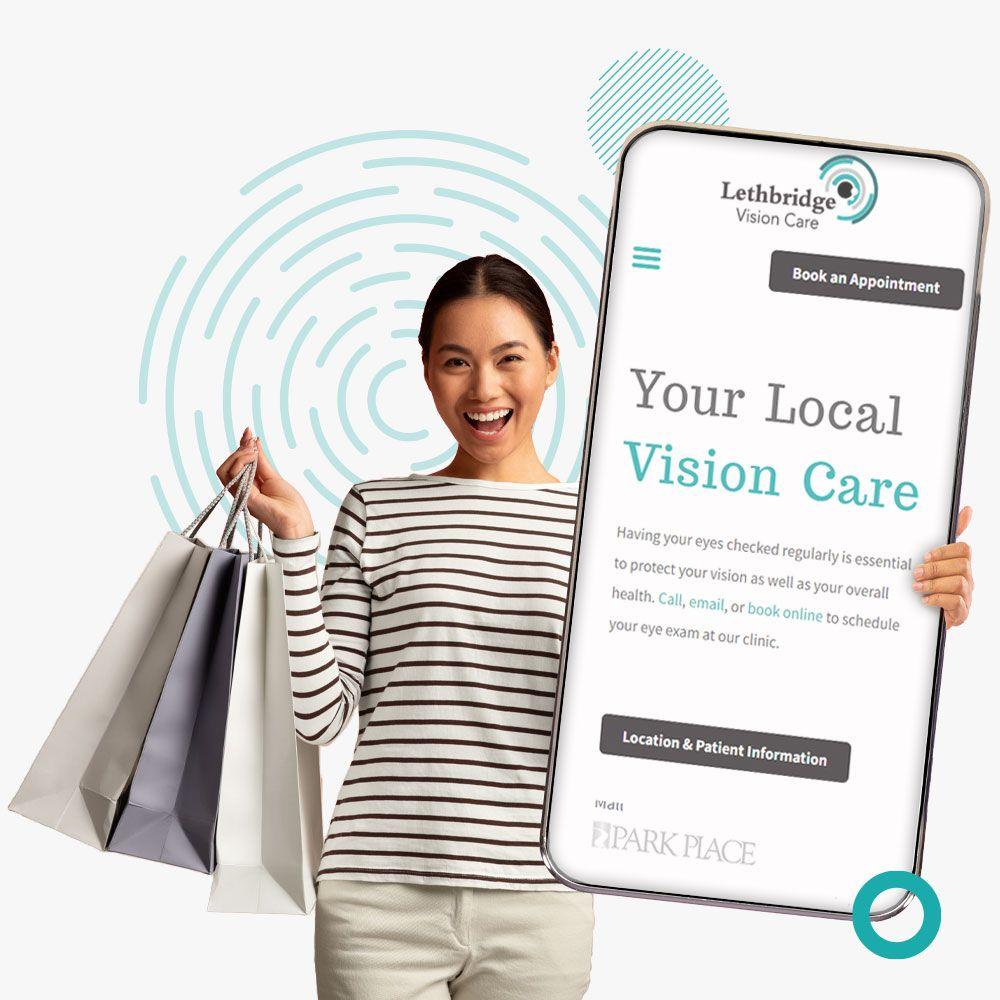 Lethbridge Vision Care wanted to update its old site, which lacked the clean and straightforward navigation important for medical clinics. My task was to focus on sleek layouts and a simple colour palette.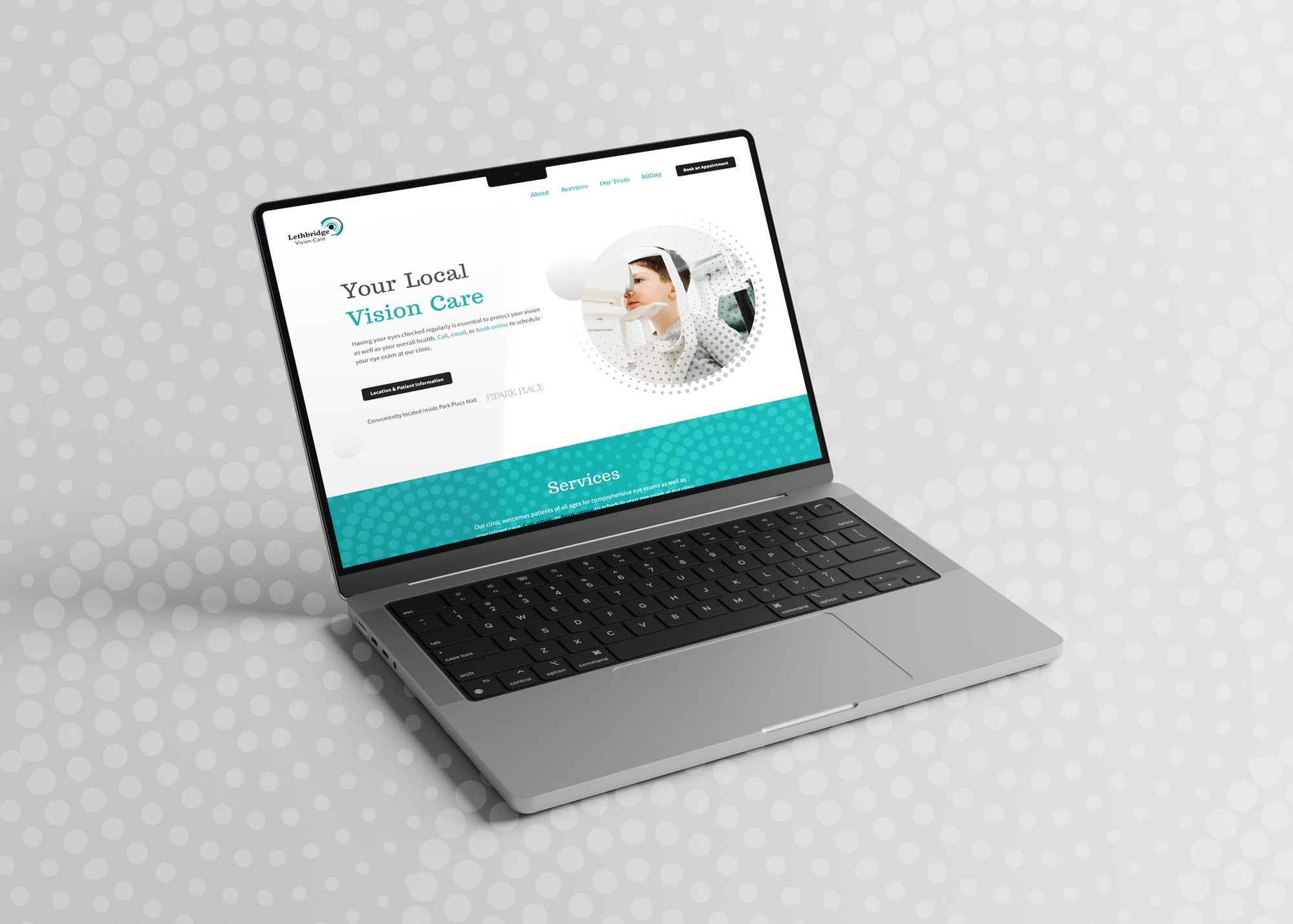 I started by taking inspiration from their logo. It has round lines, a sans-serif font, and a small selection of colours. I incorporated these aspects into the overall design and included an eye-catching graphic as a focal point.
I've been experimenting with different ways to create more fluid header sections that don't feel boxy or strict. I designed a graphic that included round lines and circles with an appealing image of a young child. Graphics communicate that the clinic welcomes patients of all ages.
Pushing the graphic slightly off the screen makes the site feel airy and unconstrained. A bold heading compliments an inviting and straightforward call to action with buttons to book an appointment or view the location.
Keeping in harmony with rounded shapes, I designed a similar background and rounded the edges of the cards. These service cards were strategically placed right below the header, making it easy for viewers to access the information. Following this is the billing and eye care team information, designed with lots of white space and a similar graphic to the heading.
The new site achieves the goals of coherence and simplicity with coordinated colours, assets, sizing, and spacing everywhere. It's beautifully designed and easy to navigate, with a look that's light, airy, and to the point!