Transforming an Accounting Firm's Online Presence with Choice OMG's Expert Web Design Services
Discover how Choice OMG's professional web design services revitalized an accounting firm's online presence, driving lead generation and client engagement. Follow our captivating success story as we showcase our expertise in accountant web design and deliver outstanding results.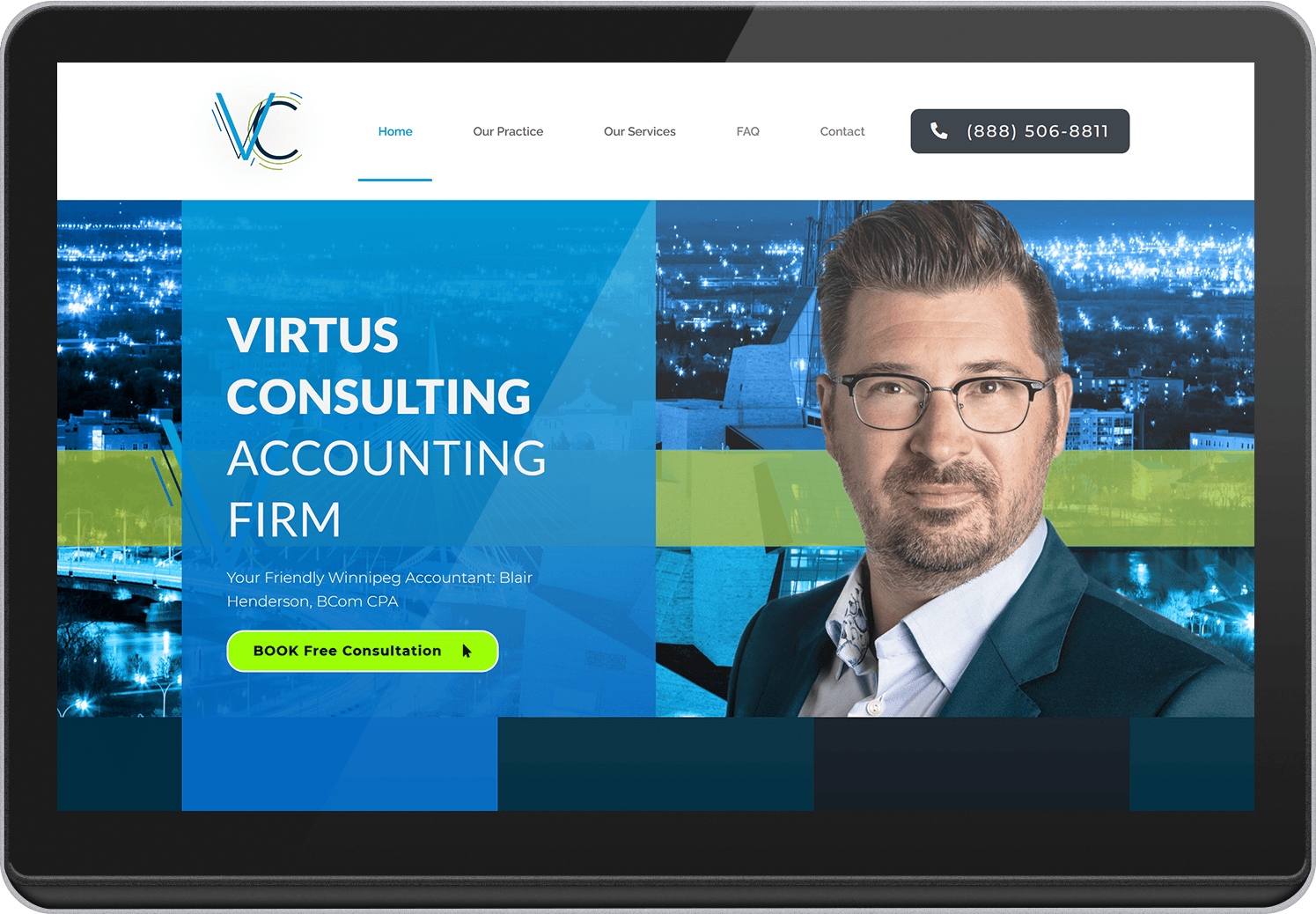 Choice OMG had the privilege of partnering with a prominent accounting firm to elevate their online presence to new heights. Recognizing the significance of an engaging website in the accounting industry, we embarked on a mission to deliver remarkable results.
Understanding the Firm's Vision and Optimizing for Accountant Web Design
To ensure we captured the firm's essence and catered to their target audience, we closely collaborated with the accounting experts to understand their vision and goals. Our expert team meticulously crafted a web design strategy that highlighted their professionalism, trustworthiness, and financial expertise.
Crafting a Visually Captivating Website
Drawing upon our expertise in accountant web design, we harnessed the power of visually captivating elements. Our designers carefully selected a bold color scheme, incorporating shades of green symbolizing growth and shades of blue representing trust. The design exuded reliability, credibility, and financial prowess, making a lasting impression on visitors.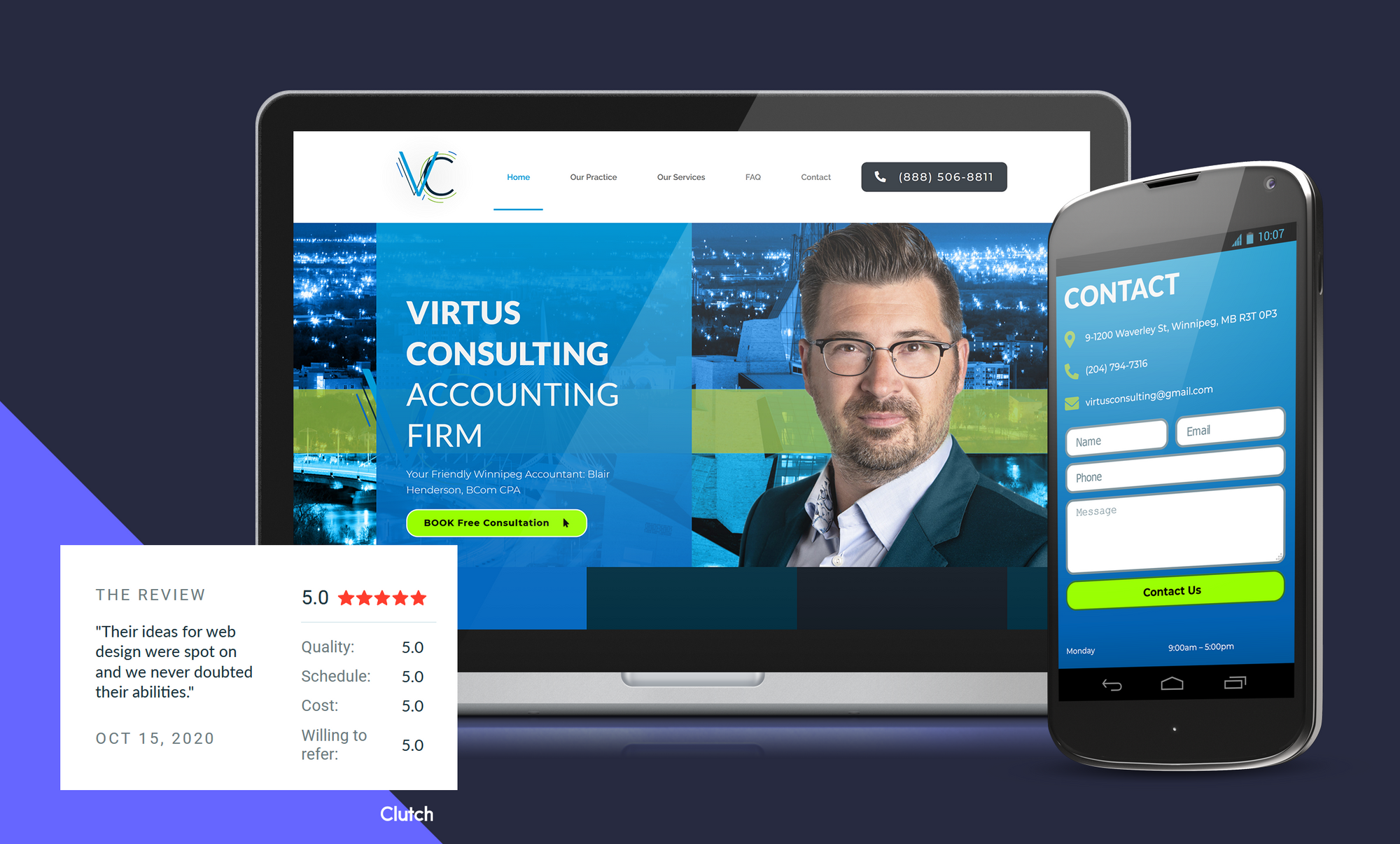 "
Their ideas for web design were spot on and we never doubted their abilities.
"
Driving Lead Generation and Client Engagement
One of the key objectives of the accounting firm was to generate leads and engage potential clients effectively. Leveraging our expertise in accountant web design, we strategically placed clear and compelling call-to-action buttons throughout the website. With a strong emphasis on conversions, we optimized the buttons to encourage visitors to book a free consultation, initiating valuable client relationships.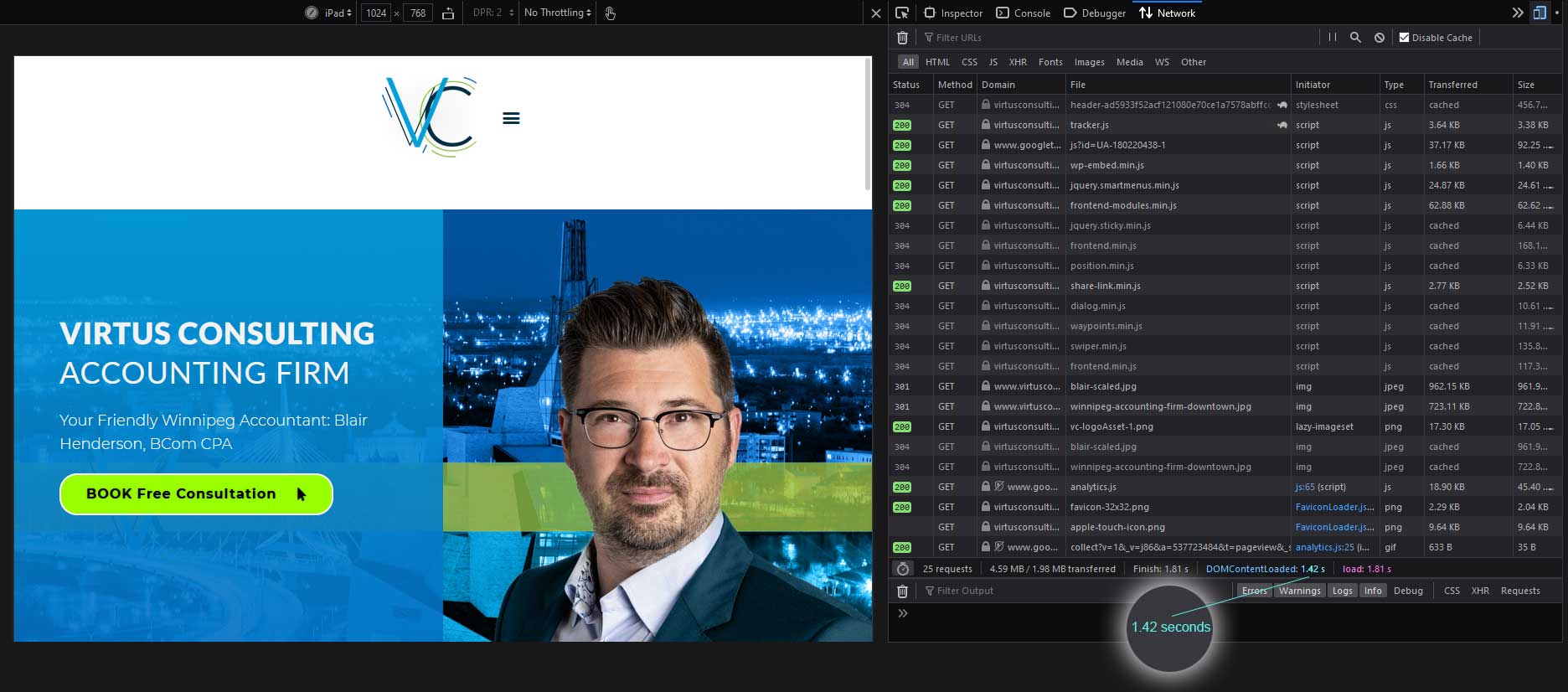 Once you have your leads engaged, you'll need to track them. For this, we used Elementor Pro-Forms and fired off a Analytics event. Google Analytics form tracking was coded in Elementor.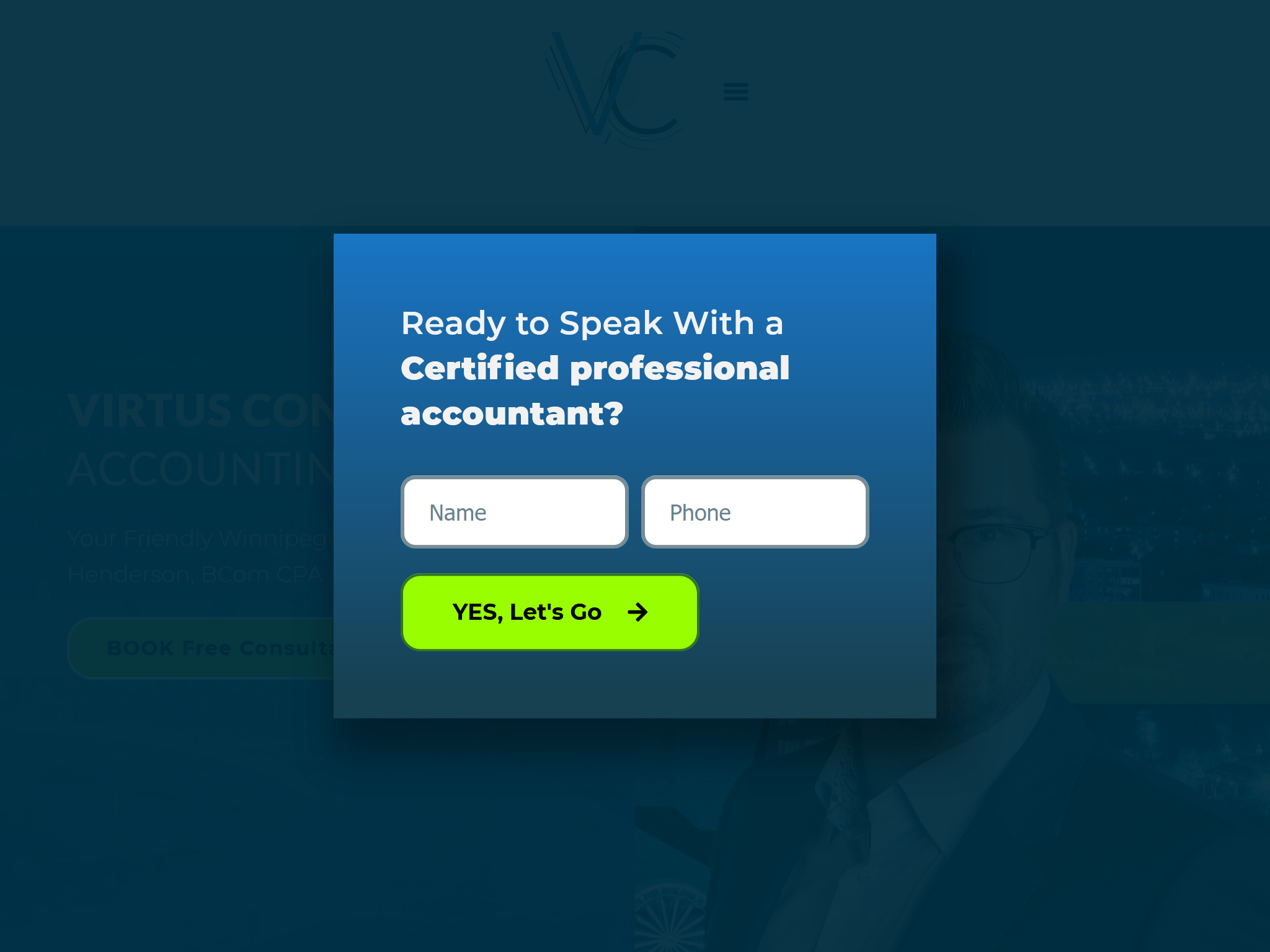 Implementing Advanced Analytics and Tracking
To empower the accounting firm with valuable insights, we integrated advanced analytics tools and tracking mechanisms. By leveraging Elementor Pro-Forms and Google Analytics form tracking, we enabled the firm to monitor visitor behavior, analyze conversion rates, and optimize their marketing efforts. This data-driven approach allowed them to make informed business decisions and achieve exceptional results.
Remarkable Results and Future Growth in Accountant Web Design
Since the launch of the new website, the accounting firm experienced a substantial increase in lead generation and client engagement. The captivating design, intuitive navigation, and strategically placed call-to-action buttons resonated with potential clients, positioning the firm as a trusted advisor in the financial industry.
The inclusion of local imagery featuring recognizable landmarks further established a sense of trust and familiarity among visitors. The simplified user interface, consisting of intuitive buttons and input fields, proved highly effective for accountants targeting local businesses and individual clients.
Conclusion: Elevating Accountant Web Design with Choice OMG
Choice OMG's expert web design services successfully transformed the online presence of the accounting firm, resulting in increased lead generation and client engagement. Our captivating success story showcases the power of accountant web design in driving growth and establishing a strong brand identity.
If you are an accounting firm seeking to elevate your online presence and engage with potential clients, schedule a consultation with Choice OMG today. Let us unlock the true potential of your business through our expertise in accountant web design.
Meta Image Description: Follow the captivating success story of how Choice OMG's expert web design services transformed an accounting firm's online presence, driving lead generation and client engagement in the field of accountant web design.
To learn more about tracking tags and how to test your analytics - read Check your tracking tags with Tag Assistant, Pixel Helper, and UET Tag Helper