Professional multi-device website with superior lead generating capacity.
Accountant Website
We put a big fat green button front and center on this website with the carefully selected text "BOOK Free Consultation."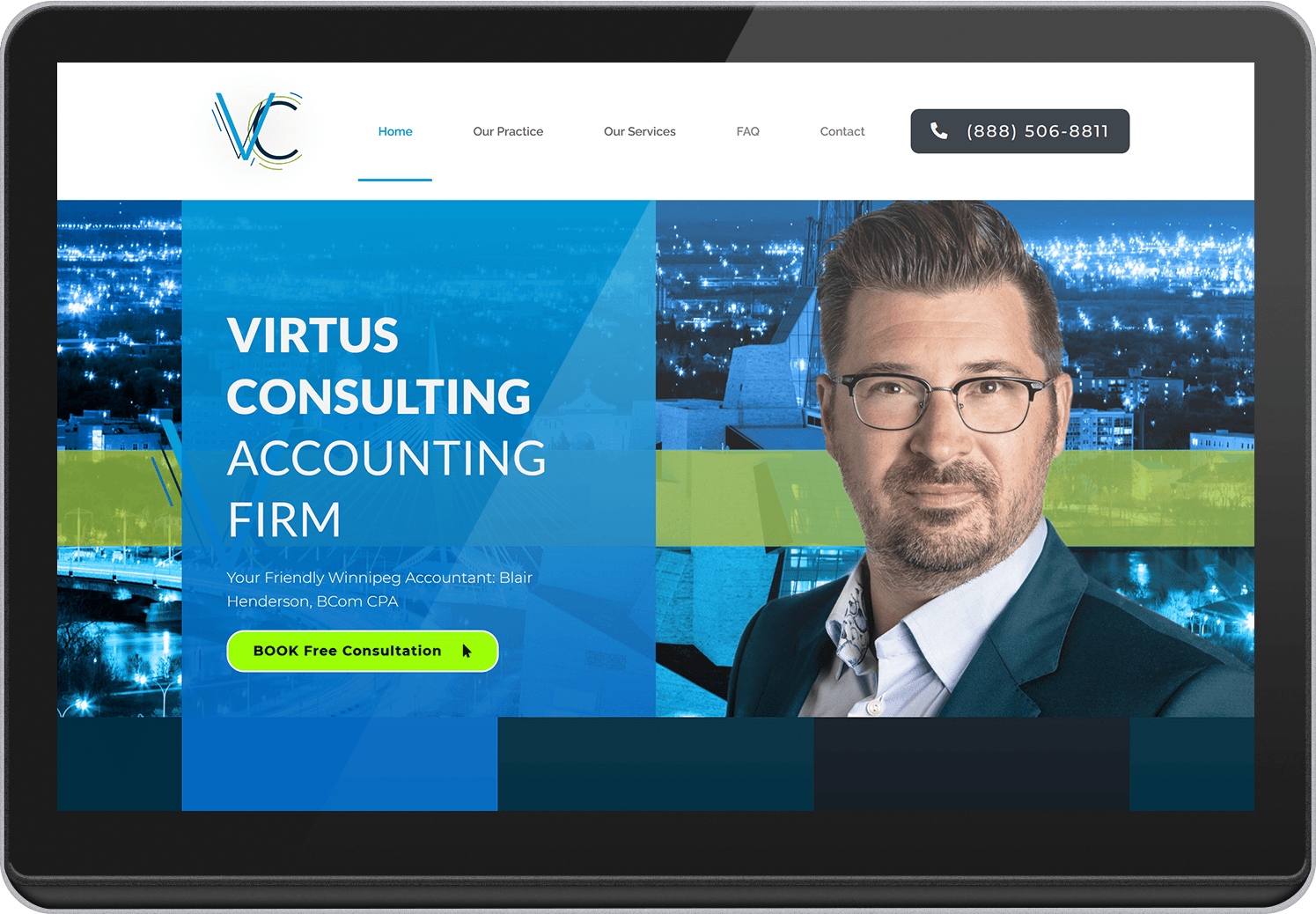 Professionals like accountants and lawyers rely on first impressions, and this website makes a good one. Our designers chose a bold colour scheme, using green to symbolize growth and blue for trust. Prominently featured is a button to book a free consultation.
For this website, we used WordPress on our Plesk hosting platform in Montreal (on AWS). The result is a lean and ultra-fast site that is optimized for mobile devices.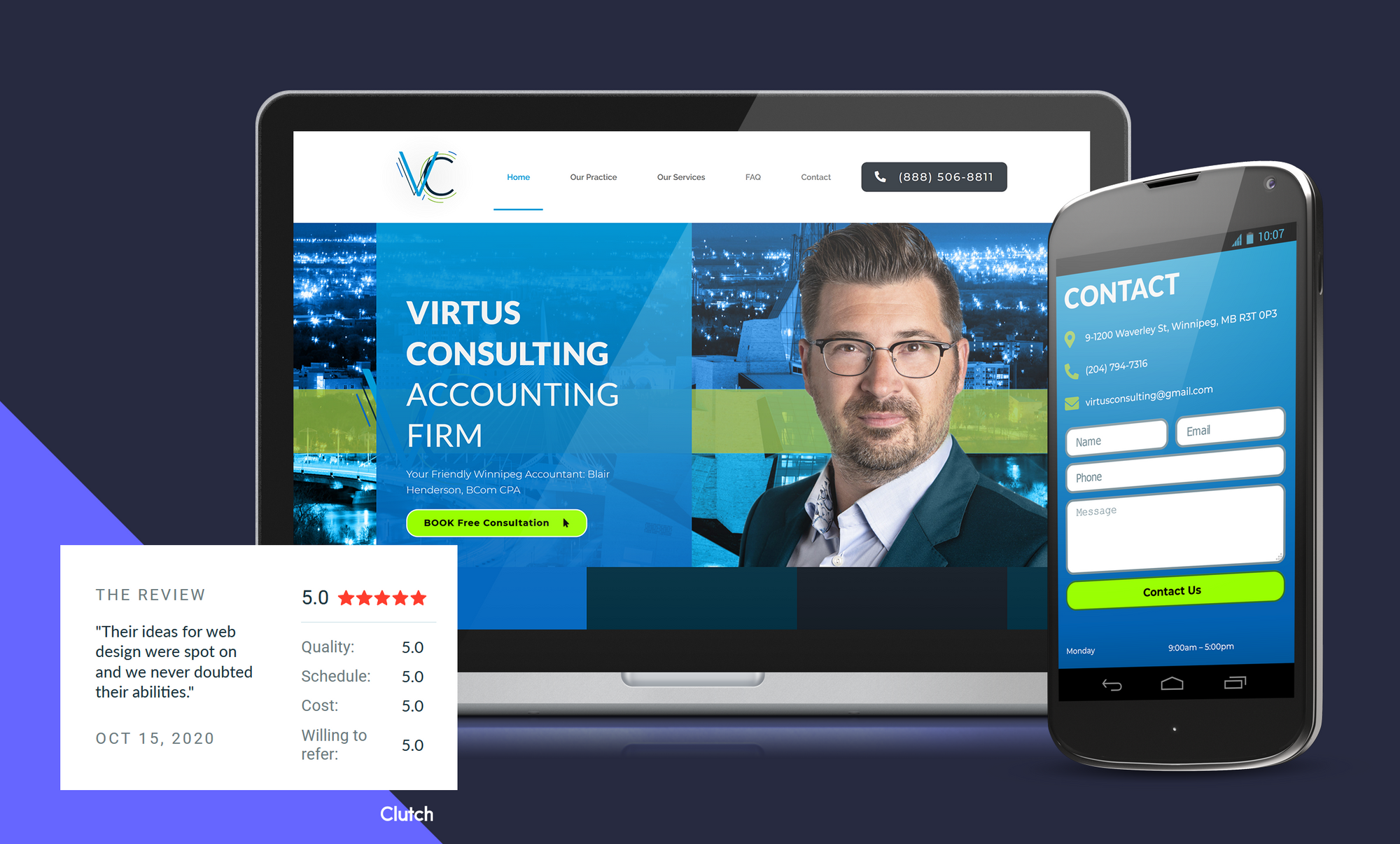 "
Their ideas for web design were spot on and we never doubted their abilities.
"
One well considered aspect of this site was the generation of leads. In order to capitalize on the interest of potential clients, it's essential to have a clear call to action. This was achieved with the consultation booking button, enhanced with the subtle design feature of a pointer icon to encourage clicking. From here, the button opens two simple form field for name and phone number.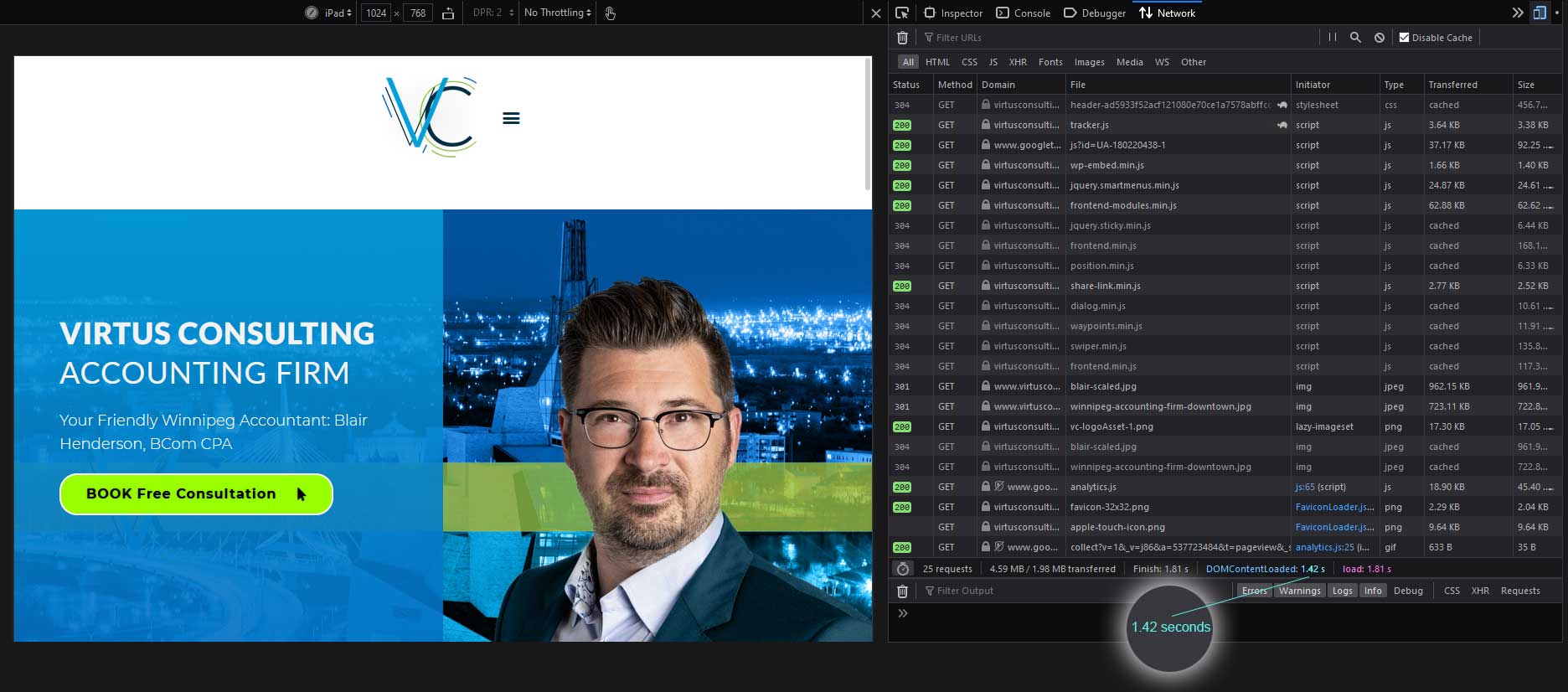 Once you have your leads engaged, you'll need to track them. For this, we used Elementor Pro-Forms and fired off a Universal Analytics event. Google Analytics form tracking was coded in Elementor.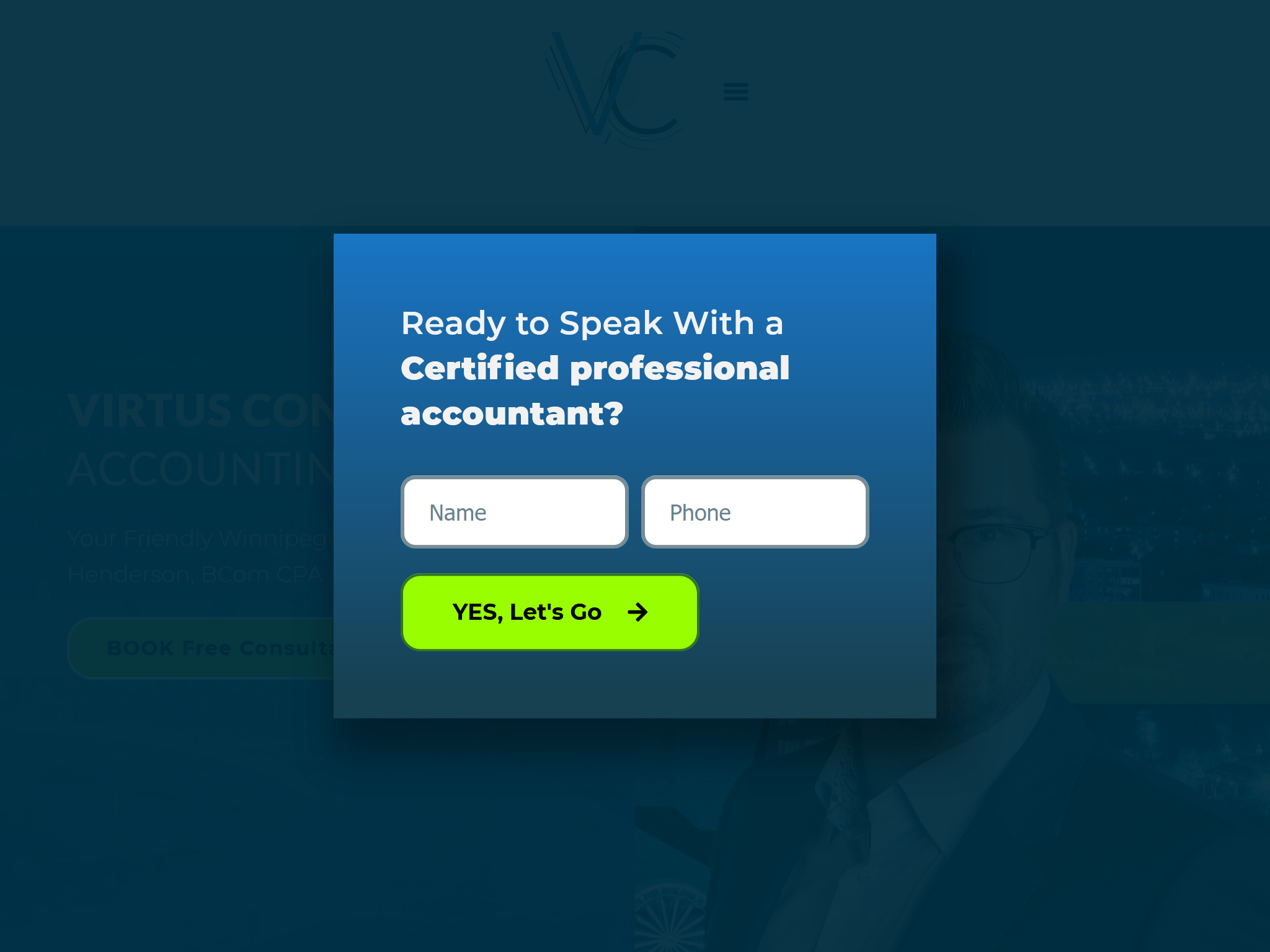 This was an early web design project for Choice OMG, completed in 2019. Some things have changed since then in how we code most effectively, but this site is still live and functioning well.
To learn more about tracking tags and how to test your analytics - read Check your tracking tags with Tag Assistant, Pixel Helper, and UET Tag Helper