Social Media Marketing
Unlock the power of social media with Choice OMG - your comprehensive solution for dominating social media marketing. With comprehensive digital solutions, unrivalled expertise, and an unwavering focus on client success, we help you rise above the competition and make a powerful impact.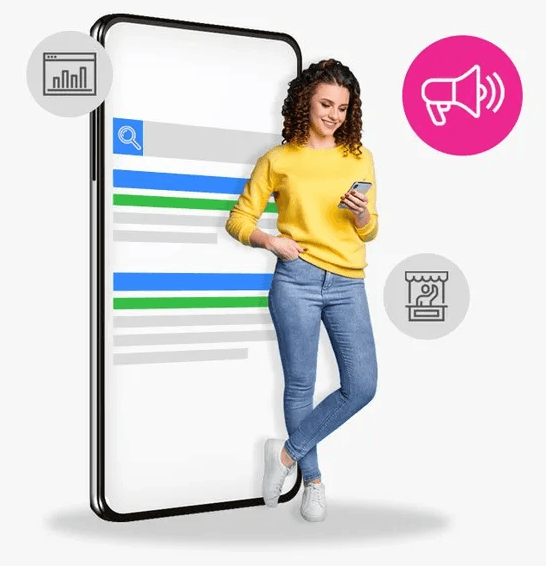 Unlock the Power of Social Media
With over 60% of the world's population using social media, spending on average 2 hours and 24 minutes daily, businesses must seize the incredible potential of these platforms. At Choice OMG, we don't just harness this potential - we help you dominate it.
Why Choose Choice OMG?
Comprehensive Digital Solutions
At Choice OMG, we offer more than just social media marketing. We provide comprehensive digital solutions that span SEO services, Google Ads Management, Facebook and Instagram Ads, and ongoing website management. This holistic approach integrates all areas of digital marketing, amplifying your brand's online visibility and reach.
Expertise and Experience
Our team boasts over a decade of experience in the digital marketing industry. We've successfully navigated the transition from print to digital and local to global marketing strategies. This multifaceted expertise allows us to stay ahead of trends and deliver innovative solutions that drive success.
Focus on Client Success
We're a compact, impactful team fueled by talent and unequivocally dedicated to your success. We don't just aim to deliver results - we aim to elevate your strategic advantage with effective online marketing campaigns that generate tangible outcomes. Your success is our success.
Innovation and Forward-Thinking
As forward-thinking leaders, we value creative thinking and innovation. We're always ready to seize new opportunities and stay at the forefront of industry trends. This proactive approach ensures our clients always have a competitive edge in the digital landscape.
Leadership
Under the leadership of Peter Jaffray, Choice OMG brings together military discipline, a global perspective, and a master's degree from one of the top MBA schools. This unique blend of experiences brings a fresh and practical approach to digital marketing that sets Choice OMG apart from the competition.
Our Social Media Packages
We offer a range of social media packages tailored to your unique business needs and budget. Whether you want to dominate the digital space with our $4K Ultimate Online Presence package or elevate your brand's online presence with our $2.5K Social Media Power Pack, we have the right solution. Each package integrates different aspects of digital marketing to deliver a well-rounded and effective strategy.
Social Commerce - The Future of Ecommerce
Welcome to the future of ecommerce: social commerce. Combining the best of ecommerce with social media, social commerce offers your social audiences a unique opportunity to discover, research, compare, and purchase your products, all within their favourite social platforms. With global ecommerce sales predicted to grow exponentially, there's never been a better time to start selling on social.
Getting Started with Choice OMG
Ready to elevate your digital presence? Reach out to us for a free consultation. Before you do, ensure you have the budget to cover management fees and ad spend. We're here to guide you through the process, providing expert advice and innovative solutions that turn followers into buyers and drive your business to new heights.
Stand Out from the Crowd
Why should you choose Choice OMG over other agencies? If you're looking for a digital partner who offers comprehensive solutions, has a deep understanding of the digital landscape, is committed to your success, stays ahead of industry trends, and brings a unique, practical approach to digital marketing, Choice OMG is your choice.