A Fresh Look for Partner Companies
Skyline Crane and Ken's Crane Service wanted to differentiate themselves while retaining a shared brand. Choice designers were up to the challenge and the result is two unique pages that incorporate the companies' colours and branding with entirely fresh looks.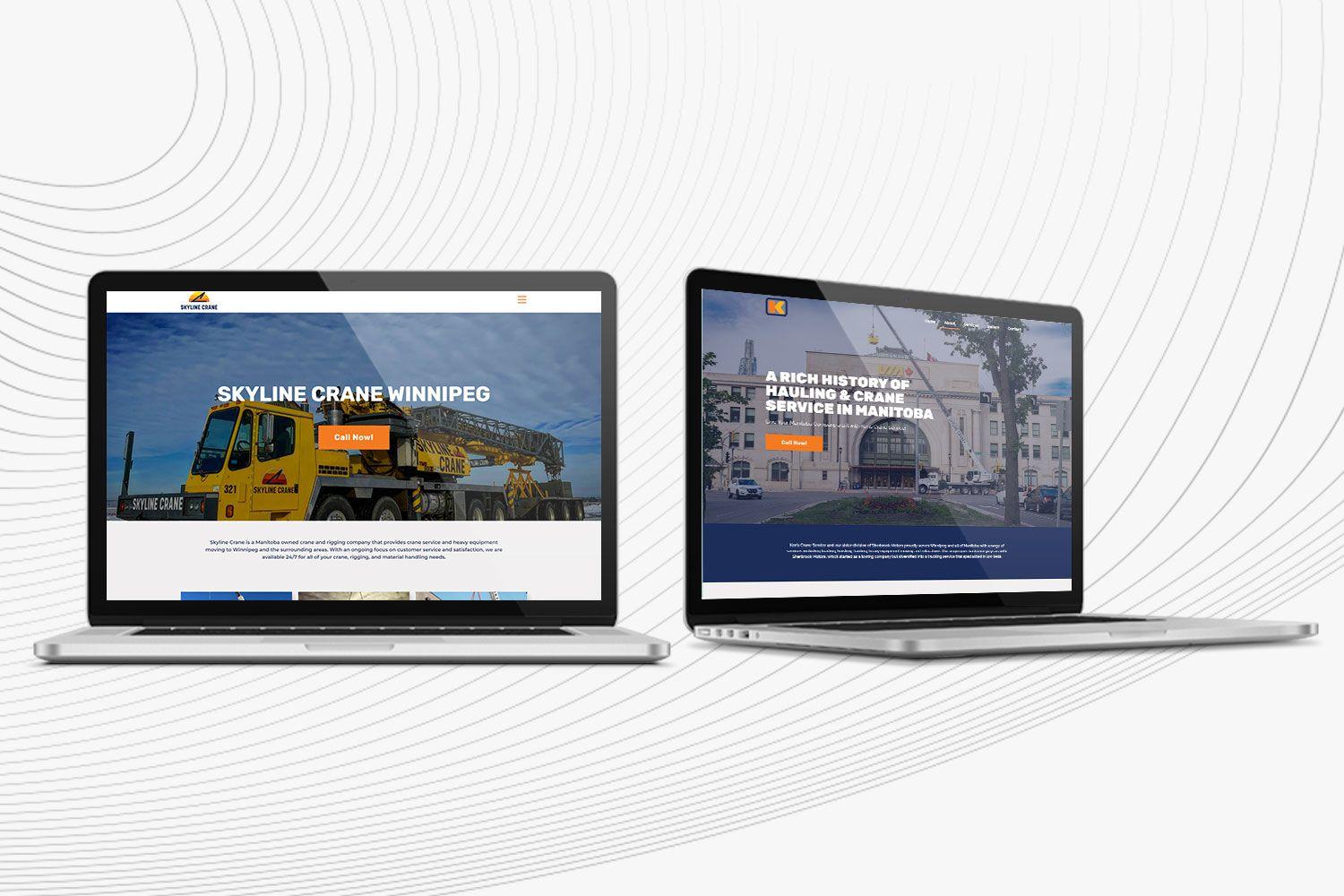 The pages are anchored with large banners, including unique video banners on the homepages. Blending bold, branded colours and heavy text with large images reflects the rugged nature of the businesses. We added clear calls to action and comprehensive contact forms that include space for messages. The sites also accommodate large galleries of dynamic equipment photos.

On Skyline's page, we created structure without clutter by designing a boxed-in layout with strict alignment that achieves a clean, streamlined look. To add a unique focal point, designers gave Skyline a menu that loads from the side instead of the top. At the bottom, a counter highlights years of service and happy customers.

The site for Ken's Crane Service is cleanly organized with alternating banners that incorporate an overview of the company, while a top-loading menu offers additional information. Their services page includes an interesting interactive stacked design.

At Choice, we love building relationships with clients like Skyline Crane and Ken's Crane Service to elevate their online marketing strategies with their own unique visions. With consistent branding that still feels original, their websites are now poised to launch these businesses into their next period of growth.