Custom WordPress for Beauty Business
When our designer set to work on a website for MBB by Jess, she knew exactly how she wanted it to look: ethereal and feminine, but also inclusive. Playing off of the client's existing logo, Kierra created an online space that feels much like Jess' business itself. It's calming and well-organized with creative touches that balance function with beauty.
The client's business plan is diversified, offering administrative support as well as Reiki energy healing. Using Elementor to build the site, our designer created complimentary pages for each service. Both include a call to action, whether to book a discovery call or a Reiki session. At the bottom, a Mailchimp form enables clients to subscribe to the two different newsletters MBB offers.
Art + design
What makes this website stand out is the artistic feel that was integrated into the streamlined design. MBB's logo includes softly-drawn greenery, and Kierra expertly mirrored this throughout the new website. Shades of purple and peach are an unexpected palette, achieving a feminine yet inclusive effect.
Elegant single-line illustrations elevated the bohemian vibe, which the designer echoed in the flowing, scripted font. She adeptly overlapped texture and images to keep the pages fresh and light, and incorporated a scrolling gallery to showcase family photos. Even though the site is highly functional, nothing about it feels boxy or technical.
Evoking mood
This website is one of our designer's favourites, and for good reason. As businesses shift more of their activity to the digital environment, it is essential that your online space reflects your organization. This project is an outstanding example of how a website can create atmosphere to leave a lasting impression on new clients.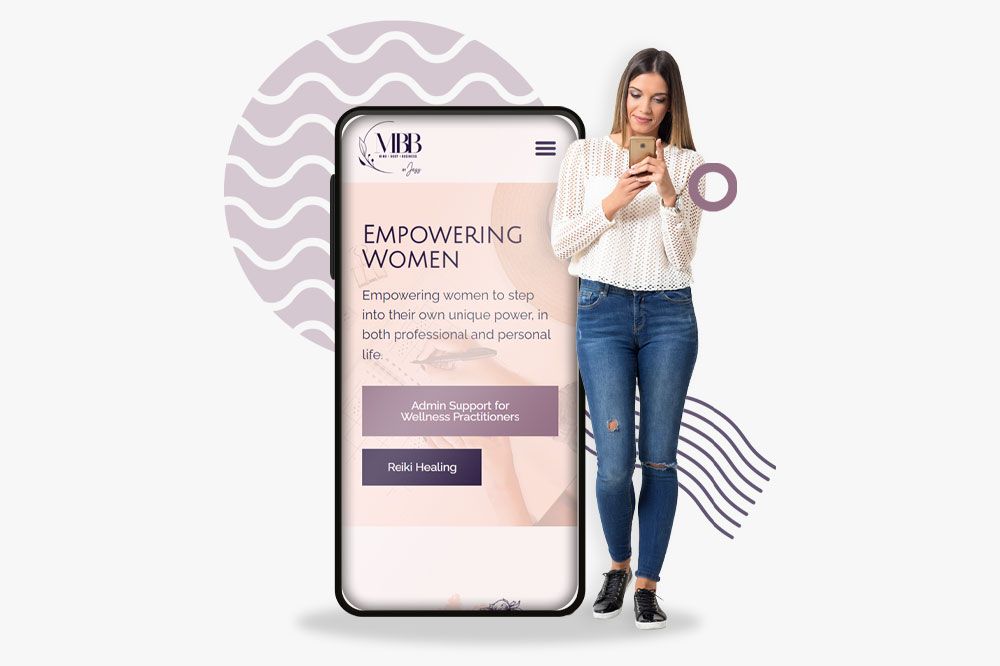 At Choice, we elevate the ordinary by combining art and technology into superior websites and campaigns. Find out more about how we can create an extraordinary online digital space for you.